Your day 1 recap
What a great first day of IHRSA! Thanks to all who joined us at our Early Morning Functional Training workout with Bennie Wylie, Jr. and to those who stopped by the booth. Check out our recap of day 1 as well as the schedule for tomorrow! See you at booth #1023!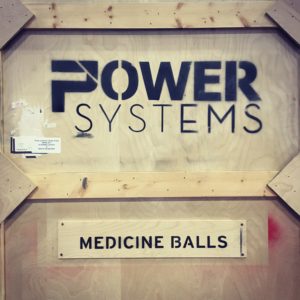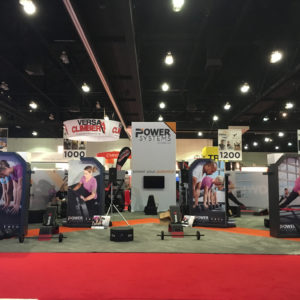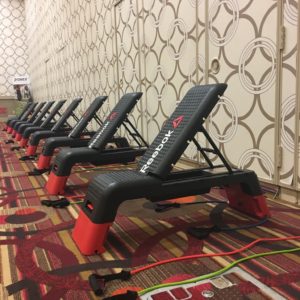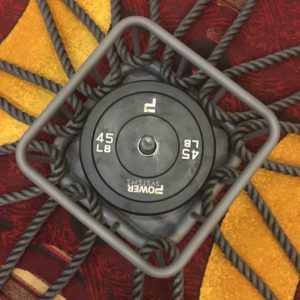 We Provide The Tools, You Provide The Results
Didn't make it to the booth today? Check out tomorrow's schedule and be sure to stop by to see the latest from Power Systems before the show ends! Check out the schedule to find out what kind of demonstrations you can see and who will be their to share their industry expert knowledge. See the latest products from Power Systems and meet the team!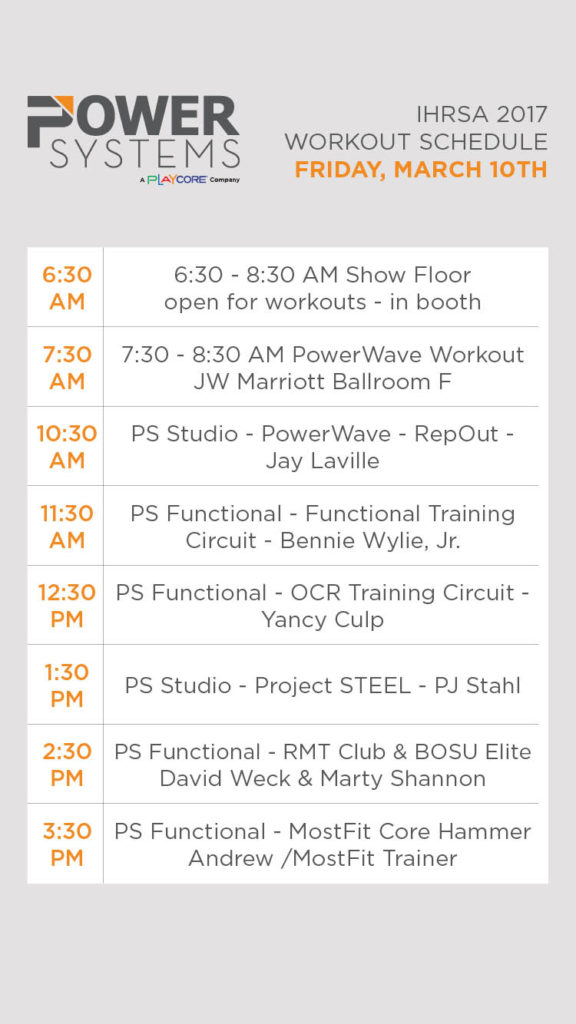 Experience the PowerWave in Action Tomorrow with PowerWave founder Jay Laville
#poweryour PowerWave Workout Sponsored by PowerSystems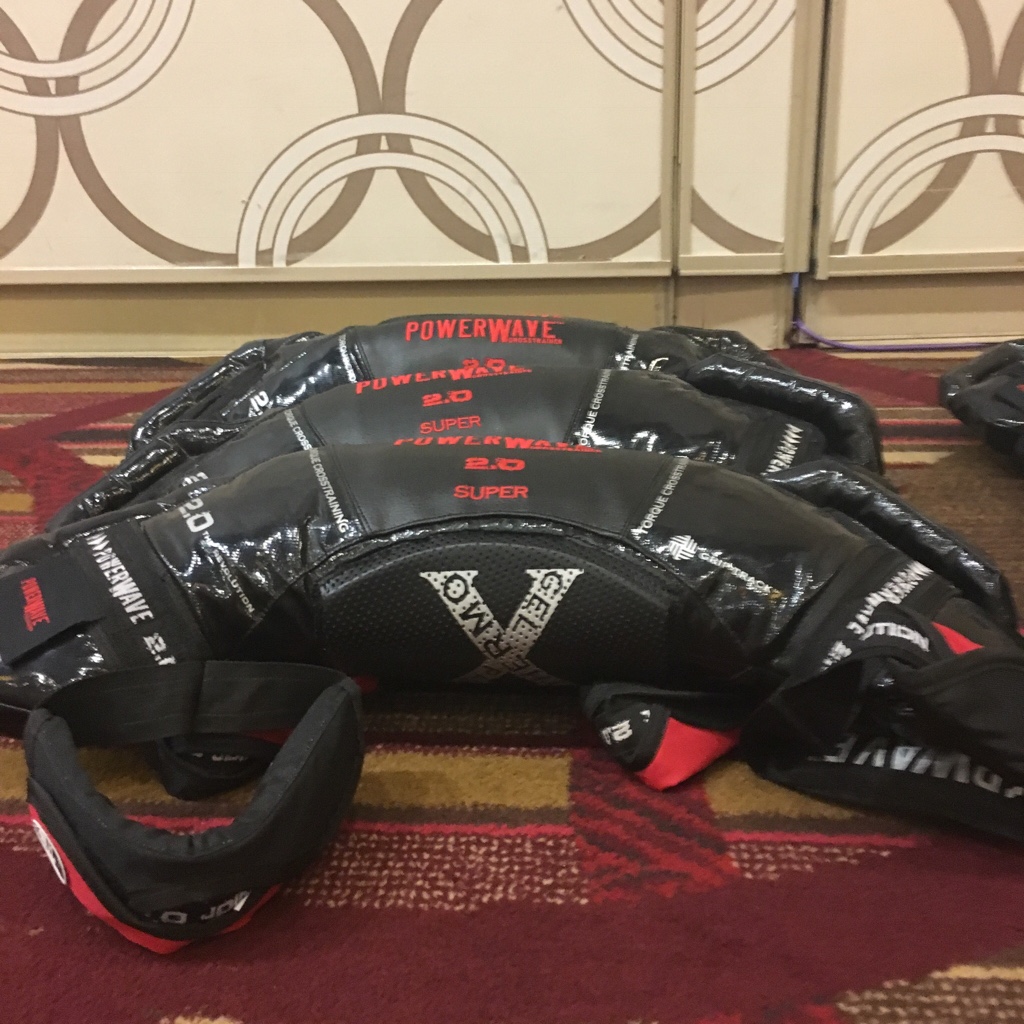 Experience is believing: Discover how adding this 20 minute, total body, metabolic workout to your programming can double your revenue while helping clients achieve their fitness goals in less than half the time. The Wave20 workout features 20 rounds of functional movements that will unleash explosive core strength and physical endurance. This revolutionary programming is powered by customized music and times specifically designed to drive maximum performance. Power Your Potential to create a stronger, leaner clientele – 20 minutes at a time.
When: Friday, March 10th – 7:30am & 8:00am
Where: JW Marriott Ballroom F
Don't miss out on these awesome sessions! Pre-register to secure your spot here!
Want to get updates on what's happening at our booth during the show? Sign up for Power Systems text messaging and we'll text you during the show with info on what we're up to! Text IHRSA17 to 33233 to receive updates from us during IHRSA on our booth location, schedule, demos, workouts, and more! Interested in getting updates & reminders on our early morning workouts? Text FITFAM to 33233 to sign up for info on our workouts at IHRSA!
To unsubscribe at any time text
STOP
to
33233
. For help, text
HELP
to
33233
. For more info,
visit our SMS help page
. No more than 30 messages per month. Message & Data rates may apply.