The Latest News…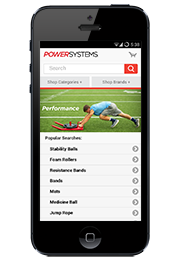 Just like all fitness journeys, we constantly strive to improve ourselves and provide you with the ultimate fitness experience and products.
This month we are launching several features to do just that!
Within the last week we launched a New Mobile Site. In today's time, all of us use our phones to surf the web, place orders, or just to find out what the latest and most up-to-date trends are. You will notice easier-to-read text, brand pages, and so much more! This is an ongoing project, so if you see anything that will make this experience better for you – let us know!
What else is happening this month?
Dynamax Kit & Coaching Course: Be on the lookout for info about these exclusive continuing education courses that introduces you to high-velocity medicine ball training for individuals, groups, and athletes. This course centers around a must-have kit that will only be packaged here at Power Systems!
CER Survey: Did you know?! You could be entered for a chance to win $100 worth of product from Power Systems every month? When you place an order, we email you a survey after 30 days. Fill this survey out and we will put your name in a drawing for a chance to win. Yes, it is just that easy!
---
Power Systems' Product Spotlight
Roll Out
It is all about options here! Foam Rollers are great for avoiding injuries during training. A rest day may be just as important as your long run. Most overuse injuries in sports like the Achilles tendon, knees, and shoulders can cause your training to come to a complete halt. Consider Implementing a Foam Roller into your routine to aid in recovery on your rest days.
Premium EVA Foam Roller
EVA closed-cell feels soft to the skin while still providing support • Designed for heavy use • Moisture and bacteria resistant, wipes clean
Closed Cell Foam Roller
Closed-cell Foam Roller • Provides consistent pressure to massage your muscles • Improves posture and alignment
High-Density Molded Foam Roller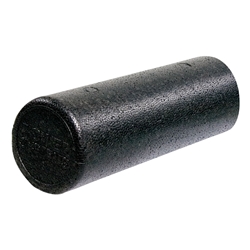 Provides deeper massage during usage • The closed-cell construction lasts up to 5 times longer than open-celled rollers • Comes in Rounds and Half-Rounds