Having a dedicated workout space that fits your schedule is key to making sure you're staying motivated and committed to your fitness goals. If you can't find the time to make it to the gym everyday of the week, having a designated workout space where you're most likely to use it may be the best solution for you.
Whether the "at-home workout" makes up 20% or 100% of your weekly exercise program, creating a dedicated workout space has many benefits and can make a real impact on your training goals.
Time Saver – Think of all the time you will save without having to commute to the gym. When you are done, you can jump right into your own shower. It might even save you enough time to prep a quick, healthy breakfast.
Eliminates Distractions – It is much easier to get your sweat on if you don't have to share your space with the living room or the home office.
Increased Accessibility – A dedicated workout space in your home will be set up and ready to go when you are. If you spend 5-10 minutes moving furniture and pulling out all the items you need from the closet, you can't maximize your time and each workout will become less convenient for you.
So what does your ideal home gym look like? Most importantly, what can you do with your current space? Maybe you don't have a designated space in your home – do you have a garage you can set up in? Or maybe your house is at capacity – that's okay too, having an on-the-go set up will allow you to quickly grab what you need to take your workout with you from your backyard to the park or anywhere you can make space.
We understand that building a home workout space from scratch can be overwhelming, especially with so many options. Or maybe you have a few essentials but are looking for some standout pieces to drive your workout insporation. That's why we created several home gym, garage gym, and on-the-go gym kits to accommodate whatever you need! Check out the kits below and some workout inspiration from Master Coaches PJ Stahl, Bennie Wylie, and Yancy Culp!
These kits are great for a designated home gym inside your home. Perfect for a combination of cardio and strength training. A home gym can be a spare bedroom or maybe just the corner of your home office, whatever your space is, we have multiple sizes of the Home Gym Kit to fit your needs!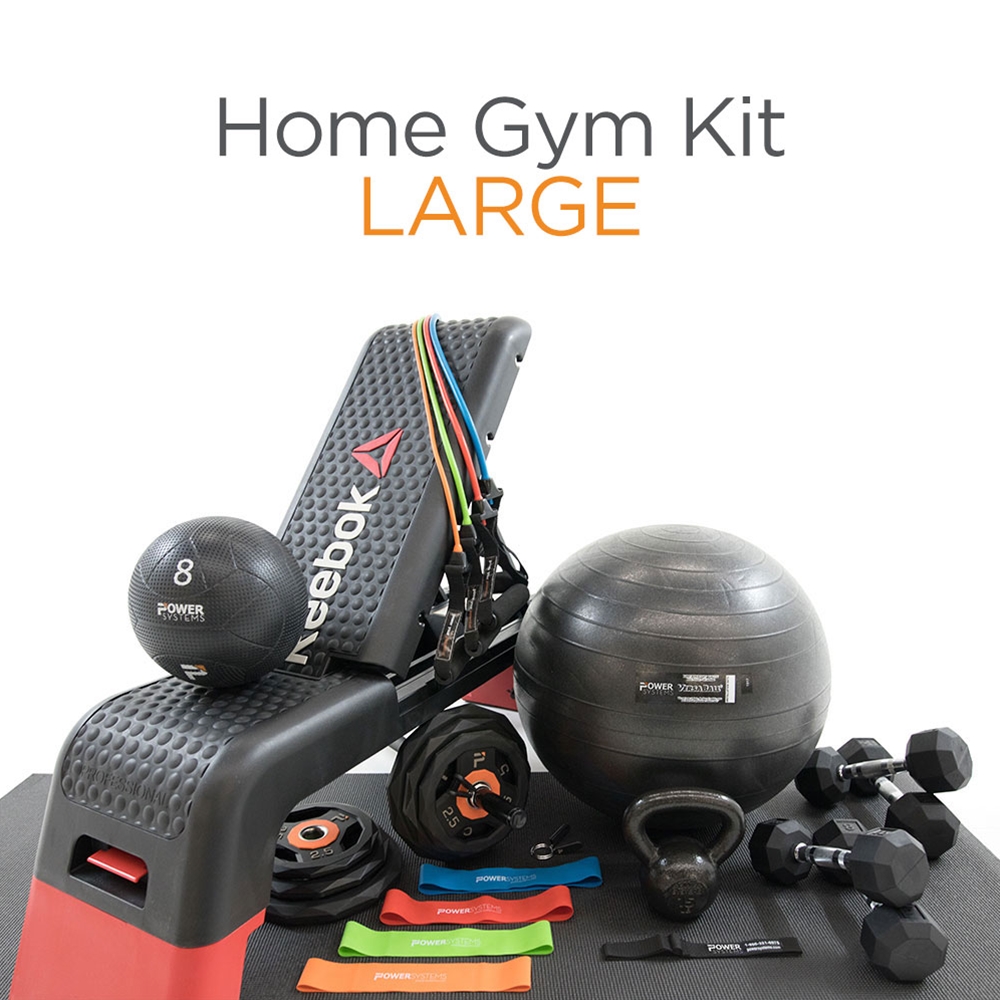 If you're seeking to bring your local CrossFit box to your garage, this kit is ideal. The beauty of having a garage gym is that you have the space to utilize weight training equipment and accessories for heavy lifting, functional training, and everything in between, both indoors and out.
Whether you're an OCR fanatic or just a busy athlete on the move, the On-the-go Kit is great for taking your workout anywhere. These great tools give you the ability to create hundreds of effective workouts all while easily fitting into the trunk of your vehicle for easy transport.