COACHING POWER TOOLS – Part 1
Strength and power training programs contain a wide variety of exercises and programming nuances that are designed to develop the best results within the athlete for their sport. But no matter what sport you are training for – at some point you take it back to the basics. In this two-part series, we will break down the key features of a few the essentials every training room needs: barbells and weight plates.
At first glance, the difference between one barbell and another is not obvious. It takes a closer look and maybe even a test-drive to see and feel the difference between them. In an effort to make your decision process a little easier, here's a closer look at our complete selection of Olympic barbells. Check out our quick reference guide to Olympic barbells and a video using barbells and weight plates from Power Systems Brand Ambassador Bennie Wylie below!
PRO POWER BAR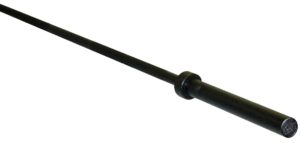 Power Systems BEST SELLING BARBELL
Rigid bar construction is great for powerlifts and general weight training
Available in 700 lbs. and 1500 lbs. weight capacity
Choose a nickel plated or black oxide finish
PREMIUM OLYMPIC BAR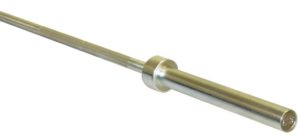 Quality thrust bearings provide extremely fast rotation that is required for Olympic lifts
Specialty construction allows for optimum whip and flex to accompany dynamic lifts
Highly durable and provides optimum performance  for high volume training sessions
TEXAS POWER BAR
Aggressive knurling and minimum rotation make this a perfect choice for heavy power lifts
Perfect for a high school or collegiate weight room to accommodate heavy squats, deadlifts, and chest press
Virtually maintenance free bar can be put into any application without worry
DIAMOND PRO IWF BAR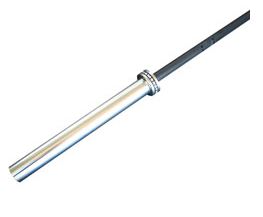 Features IWF and IPF knurl markings
Self-lubricating bushings provide smooth even spin and great durability
Available in two weights for male (20kg)/female (15kg) specific IWF Olympic lifting training regimens
DIAMOND PRO SELECT BAR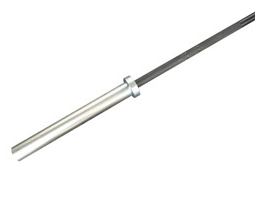 Bars meet IWF specifications
Feature IWF and IPF knurl markings
Industrial needle bearings provide smoothest rotation for Olympic lifts
Available in two weights for male (20kg)/female (15kg) specific IWF Olympic lifting training regimens
DIAMOND PRO POWER BAR
Recommended for powerlifting and weight training
Features power knurl marks at grips and center
Steel bushing bearings provide ideal rotation for heavy power lifts
Interested in learning more about our Olympic Barbells? Check out our Olympic Barbell Quick Reference Guide to finding the ideal barbell to meet your needs.
Once you have selected your primary Olympic sized training bars – check out our expansive selection of specialty bars. Power Systems offers eight additional plate-loaded bars featuring various lengths, grips, and designs. Add these to your training space to complete a comprehensive training barbell selection for your athlete's needs.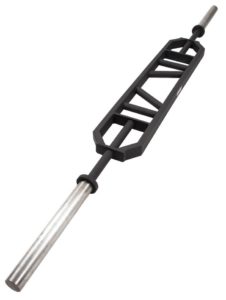 Pro Olympic Tricep Bar                                  Pro Olympic Curl Bar