Variance and versatility is the key to success with any fitness program.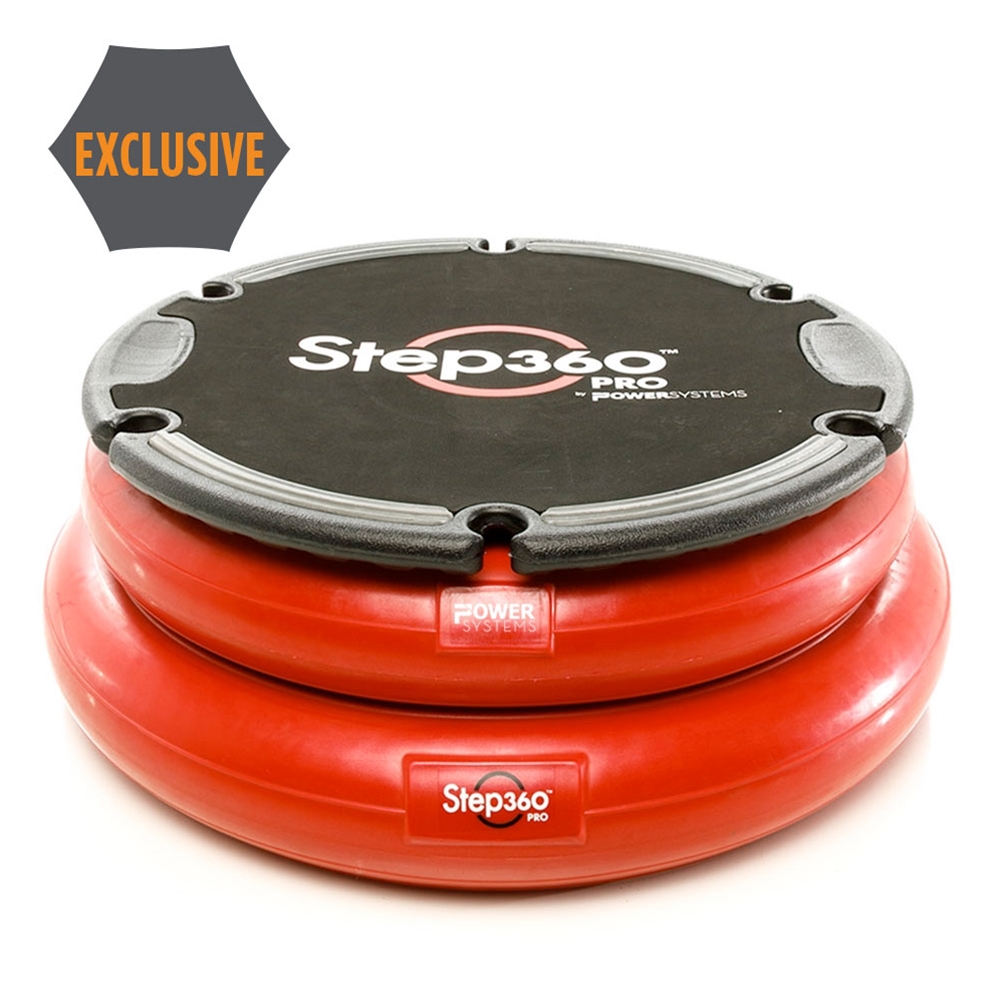 At Lock Box LA, we utilize the Step360 Pro as more than just a "stability" tool. My coaches and trainers use the Step 360 as a full body training apparatus.
I teach all of my staff about the importance of the why behind each exercise when designing a program.
Each exercise has a different emphasis; Muscular Strength, Muscular Endurance, Core, Conditioning/Cardio, Accessory (Activation, Coordination, Balance, Injury Prevention), etc. When building a program it is important to know why we are choosing each exercise and the importance behind the exact placement of each exercise in the program.
Below is a full body training program that uses strength, accessory core and conditioning/cardio exercises to build a well rounded workout. I have balanced out the training plan by using movement pattern based exercises. Upper Body Pull and Push, Lower Body Pull and Push, Balance, Injury Prevention, Core (Rotational Stability and Propulsive) and Conditioning/Cardio. I wanted to establish a balanced body program with all movement patterns in the first two strength circuits and a cardio burst circuit to finish up the workout.
TOTAL BODY TRAINING PROGRAM
Circuit 1:
3 Rounds:
10x 1-DB Lat Pullover (Upper Body Pull)
10x 1-DB Goblet Squat (Lower Body Push)
10-10x 1-Leg Strength Band External Rotation (Accessory)
10-10x Hand Plank Lateral DB Drag (Core)
Circuit 2:
3 Rounds:
10-10x 2-DB Alternating Chest Press (Upper Body Push)
10x 2-DB 2-Leg RDL (Lower Body Pull)
10-10x 1-Leg RDL Bent Over Versa Tube Reverse Fly (Accessory)
10-10x Seated 1-DB Russian Twist (Core)
Circuit 3:
5 Rounds:
30sec – Clock Walk Mt Climbers (Conditioning/Cardio)
30sec – Burpee Lateral Hop Over (Conditioning/Cardio)
SHOP THE EQUIPMENT: