2019's Top 10 Fitness Trends are exciting to everyone in the industry. As our industry continues to grow in the most energizing ways, we invite you to count on Power Systems for training, equipment, and information to support you and your team in 2019!
Are you ready to be a part of the most exciting time in the fitness industry?
Some trends come and go, while others propel the fitness industry forward. We see fitness professionals as the linchpin for connecting positive trends to clients and clubs. We work every day to support you in bringing trends into your spaces in comprehensive, fast, and affordable ways.
Most recently, Power Systems has been designing products and programs to make it easy to bring the latest trends into gyms and studios everywhere.
According to the American College of Sport Medicine (ACSM), the top 10 tends in fitness for 2019 are:
HIIT: Timed interval training is easily adaptable to every fitness level. Whether you are designing a HIIT workout for yourself, a client, or a group, we have the training tips and tools to help you.
FITNESS AS MEDICINE and EDUCATED, CERTIFIED PROFESSIONALS: Fitness as Medicine and Fitness Professionals are top trends that are complementary and present the largest opportunity for professionals to improve the health of their communities. What professionals in the industry have known for some time is now more widely understood by a population prime to get fit, stay active in a variety of ways, and ultimately live a longer, better quality of life. Congrats on being a leading trend in fitness!
STRENGTH TRAINING: Mastering weight training fundamentals, such as proper lifting form and technique, serves as the strong foundation on which to achieve your strength and performance goals. We offer the toughest strength training tools to keep up with the high-volume demand of a strength and conditioning program.
YOGA: We love this trend! Count on Power Systems for eco-friendly yoga products.
BODY WEIGHT TRAINING: It's amazing what you can achieve just working with your own body weight. Shop our body weight training products.
FUNCTIONAL TRAINING: Power Systems bread and butter, dive deep into functional training with us.
GROUP TRAINING: Everything is better with a buddy. Check our Group Training Category Spotlight.
ACTIVE AGING: Let's all keep moving longer! Make Active Aging a focus with Power System Products.
FITNESS TECHNOLOGY: Wearable tech is a favorite trend of ours! Measuring success makes all the difference.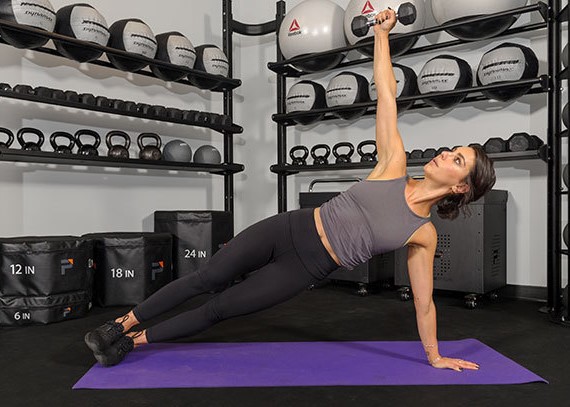 At Power Systems, we study the trends in the industry so we can give our customers the products and support they need. We invite our customers to count on us for 9 out of the 10 trends. We deliver products and systems that make meeting the needs of your clients in the majority of these trends simple and straight forward. We make replenishment of functional fitness products easy. We can help you design programming and products to add HIIT, Group, and Yoga to your catalog of classes. Our goal is to take planning, designing, and ordering equipment off the to-do list of professionals. Learn more about why you can count on Power Systems to support you in 2019.