It's funny how things change. Today I'm writing a blog for a fitness company, sitting at Starbucks after just leaving a training session at the gym, and yesterday I bought a size medium tank top to add to my collection of workout clothes. My TimeHop photo from 4 years ago shows me center stage singing in an opera. In that photo, I was wearing a size 26 dress and hadn't set foot inside of a gym before. Life is different, to say the very least.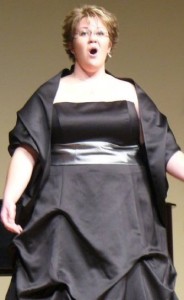 One of my favorite professors in graduate school always encouraged me to "chase my bliss."
About four years ago, at 340 pounds, I decided to do just that. I could give you an exhaustive list of my reasons for wanting change, but you wanted to read a blog, not an entire book. Bottom line: I had lived through one too many humiliating moments and I was tired of it. I was sick and tired of hiding myself, of clothes not fitting, of not fitting into airplane seats, of not being asked to go on outdoor adventures, and of simply not feeling beautiful. That wasn't who I wanted to be, and I wasn't going to accept any of that as "normal" anymore.
I vividly recall walking into the gym on a Monday morning, bypassing the front desk clerks, and immediately giving into one of the sales guy's pitches about memberships, online nutrition plans, and personal training packages. I told him I wanted to lose 100 pounds, and I was bound and determined to do just that. I had never set foot inside of a gym before. This was a first…
At the time, one of my friends actually made fun of me for not even wanting to go walk our community's greenway with her because I knew I would sweat. I hated sweating. Nonetheless, there I was, signing all sorts of papers and dividing the payment onto all sorts of cards, not having even the slightest clue of how I was going to accomplish this huge task ahead of me.
And so it began… one terrible bicep curl and painful sit-up at a time. No, being at the gym was not fun at first. Matter of fact, it sucked. I felt as though it was absolutely the most humiliating and frustrating thing I had ever put myself through. I trained at 6 a.m. – three days a week, and while things sucked at first, believe it or not, I was gradually growing to love the time that I got to spend with my trainer. It was my time and I was working on myself. I began to not care that it was by far the biggest financial investment I had ever made up to that point in life. I began to not care that my friends thought I was a lunatic for waking up early on Saturday mornings to do the cardio fuel class. This journey was about me, not them. I was chasing what was soon to become my bliss.
To make a very long story short, the last four years of my life continue to prove to be absolutely the most worthwhile journey ever. It has not been even remotely easy; a lot of blood, sweat, and tears have filled this journey of fitness and health. It has cost (and is costing!) me thousands of dollars on training, smaller clothes, tennis shoes, athletic tape, etc. I will, however, never ever regret spending a dime of those thousands, and I will never regret one tear shed or scar gained on my shin. I am a different person. I love it, and I will never go back to the life that was so very familiar to me.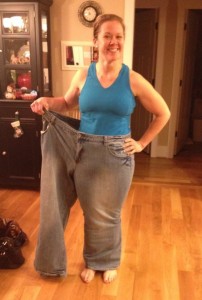 I am unashamedly biased toward CrossFit right now. CrossFit has done a lot lately to shape me into what I am becoming – physically, mentally, and emotionally. I now have my CrossFit Level 1 as well as the Mobility and Movement certificate. I am currently coaching at an affiliate and working on my own skills by training with an affiliate owner. (Talk about things changing over the past four years!)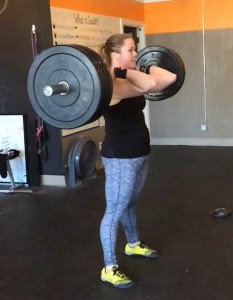 I am, however, a complete advocate of you doing absolutely whatever it is that makes you happy. Maybe you tried a Zumba class at the local community center and decided to check it out 3 times a week. Awesome! Or, maybe you just decided that you're going to start walking your dogs every day for at least 20 minutes. Do it! Maybe bicep curls and tricep extensions are your thing. (This one hurts me a little more to say, but…) Keep it up! And if none of this makes you "happy" or you even cringed a little while reading that list, then find something that does makes you happy… and chase after it. Start today. You won't regret it.
Maybe you haven't had an "Aha!" moment that has caused you to want to change. Find one. I'm a firm believer that without such a moment or conscious decision to change things, you won't change things… and they sure aren't going to change on their own. I challenge you to take a few pictures and store them in your phone. Heck, post them on Facebook and #hashtag the crap out of them. #newjourneyahead #heregoeseverything #thisisgoingtobegood. Let's hope that, in four years, your TimeHop app shows you a photo of a person that you barely even remember.
I'm not going to lie to you and tell you that this journey has been easy for me. I would actually argue the stark opposite of that: this has been one h*ll of a ride. It is not going to be an overnight turnaround for you, either. You aren't going to immediately want to be in the gym every day, you aren't going to want to say no to that extra slice of pie, and you might occasionally gain a few of those pounds back that you are so feverishly trying to lose.
But don't stop. Change is good. Embrace the journey. It's certainly a journey worth taking.