We told you last month that our 2018 goal is to commit to finishing a Spartan Race Trifecta. Our Power Systems Trifecta Team has been formed and the Power Systems Master Coaches are assembling their final team rosters to complete the 2018 Trifecta Challenge.  By sharing our goals with our #FitFam, we are taking you on our journey. We not only you hope that you follow along, but that you'll join us as well!
Every month we will be sharing tips & tricks for tackling obstacles out on course as well as some inspiration through perspiration on how we are training and preparing. Along the way, you can expect to hear from our extended team – the Power Systems Master Coaches. Each coach is tackling this challenge head on with their own team. Five teams, across one country, training together and challenging one another to leave it all out on course.
PJ Stahl at Team Lock Box has added an OCR Boot Camp to the regular class curriculum at Lock Box – not only to prep his Trifecta team, but also to inspire other members to step outside of their comfort zone and train differently to continue to achieve results. More of his members are jumping on board each week & committing to complete their first Spartan Sprint level race along with the Trifecta Team.
The Trifecta Team at Power Systems has added weekly workouts to their existing training regimens. Each week these workouts are open to the entire company to join in for fitness fun. We are confident that these workouts will inspire others (just like PJ and Lock Box) to commit to finishing their first Spartan Race and to joining the Power Systems Trifecta Team at a Sprint – or other race length of their choice – this year.
If you are training for a Spartan Race – check out our YouTube page for some sample circuit workouts designed by Power Systems Master Coach and Elite OCR Coach/Athlete Yancy Culp. These four circuits are designed to train key performance elements of obstacle course racing: grip & pull strength, total body conditioning, lower body strength, and core strength.
Keep grinding towards your goals #FitFam – and know that we are right along side you! Hope to see you out on the course!
Start Training with this Sample Full Body OCR Workout
Stay Successful on Course with this Yancy Culp Pro-Tip
Catch up on the latest from the Trifecta Challenge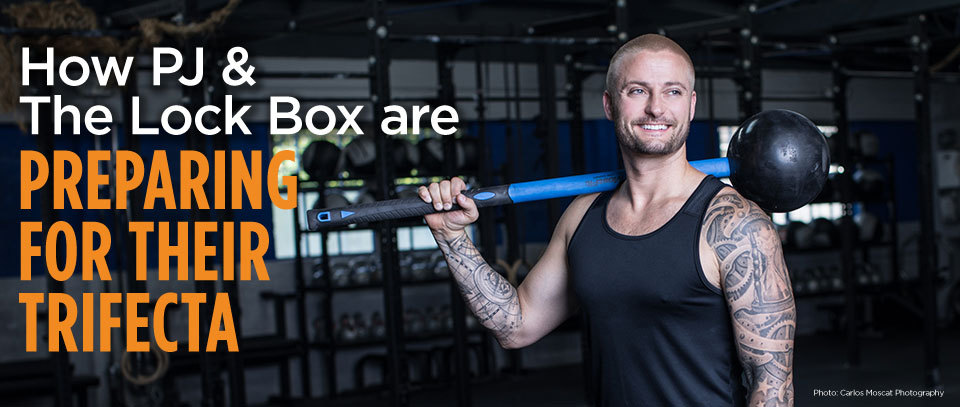 Heading into the end of the first quarter of the year, it is time to be sure we are re-addressing and re-assessing our goals and the path to achieve them. My fitness goal for 2018 is to complete the Spartan Race TriFecta Challenge by Power Systems. Along with this as my personal goal, I have also decided to create some business and inspirational goals as well. I formed a Spartan Race team at my fitness center, Lock Box LA and we are training with the new OCR Bootcamp class I developed to prepare for every obstacle in the Spartan Races.
The TriFecta Challenge that Power Systems has inspired me to do has truly pushed me on all levels. I am personally going to be racing and competing for my own goals. I have decided to do a minimum of three races this year. The Sprint, The Super and The Beast. Completing these three races within the 2018 calendar year qualifies me as completing the TriFecta Challenge. Outside of these minimum requirements I will also be taking on some additional races to continue to challenge myself, to have fun on different courses and to help lead and motivate my Lock Box Spartan Team to do as many races as possible this year.