Our 2018 Trifecta Challenge Teams have a lot to celebrate this month! Since none of our teams completed a race this month, July has been a fun and focused training month.
Camp Rhino's Desert Oasis Race Prep
Checking in with Power Systems Master Coach Julie Johnston and her team at Camp Rhino, we've learned that they are taking their outdoor training to a different kind of park… a water park! That's right, on Saturday, July 28th Camp Rhino will host their very own obstacle course race at Wet & Wild – Las Vegas!
The course will weave in, around, over, on, and through the Wet & Wild rides. Swim through the wave pool, travel against the lazy river current, the run to an installed multi-rig, flip a tractor tire, with a photo finish down the Desert Racer slide! Check out this year's course map below as well as a few action shots from previous years.
If you are in or around the Las Vegas area, there is still time to register! Head over to the event page for more info on the race and registration.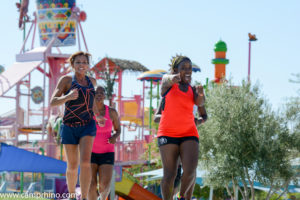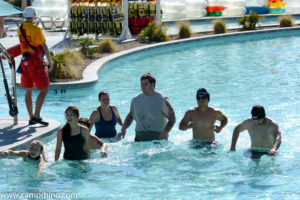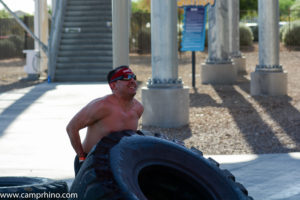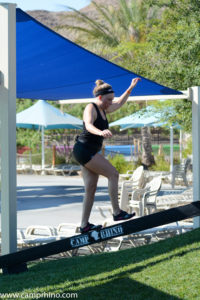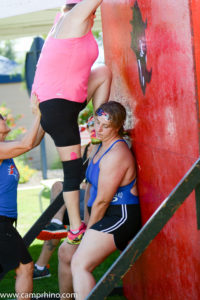 Lock Box LA Celebrates 4 Years!
Congrats to PJ, his Lock Box Trifecta Team, and the rest of the members of Lock Box LA! The 4-year anniversary party held on July 14 included an AM anniversary WOD, followed by a day of food, fun, and games. #workhardplayhard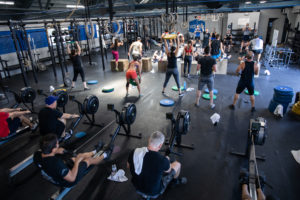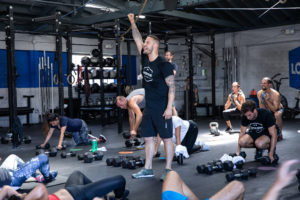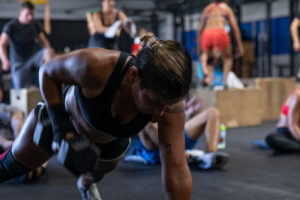 Team Power Systems Gears Up for their Final Challenge
Team Power Systems has some very exciting news to share as well. We will have our biggest team yet for the Asheville Sprint on Aug 5th! Team Power Systems will be running 17 members strong! We might even pick up a few more between now and then. This will be the first Spartan Race for many of our teammates and we are all excited to conquer it together.
Lots of celebrations and milestones to celebrate in July, but rest assured our training plans are still on track. Here is one of our favorite OCR prep workouts from last month, give it a try!
10 Rounds for Time:
100 m Run
10 Hanging Knee Raises
5 Burpees
10 m Farmer's Carry
Photo Credits:
Wet-N-Wild Race: Camp Rhino
Lock Box LA: Carlos Moscat Photography