Last week we showed you how to highlight your fitness floor or small group training space by adding a dynamic and multi-purpose functional training system. While fitness rigs provide individual and SGT sessions with a ton of exercise and programming options and serve as an eye-catching centerpiece on the workout floor, they aren't exactly… mobile. This week, we take a closer look at a multi-dimensional training tool – on a smaller, more portable scale – that is certain to become a fast favorite of your members and staff.
At first glance, it might look like an updated version of the traditional Reebok Step – but it is so much more! The Reebok Deck was made to accompany the Reebok Step as a versatile training platform that can transform with ease into a variety of training positions and heights to accommodate a wide variety of exercises.
From abs class, to boot camp, to strength training – the Reebok Deck can be the dynamic centerpiece for nearly every training session or group class on your schedule.
43" L x 13" wide platform
Adjustable to 2 different heights (8" / 14") in the flat position
Non-slip, water-resistant, textured rubber surface

Quick "click and lock" feet convert to a flat, incline, or decline weight bench
Durable quality is ideal for high volume use
Easy to transport
No additional storage rack necessary
Arrives fully assembled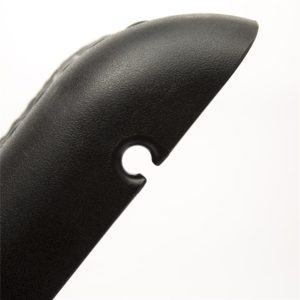 Upon taking a closer look you will see that there are a few small details that can make a big impact in your classes. Both the feet and the adjustable "back rest" platform have notches built in that provide secure attachment points for resistance bands.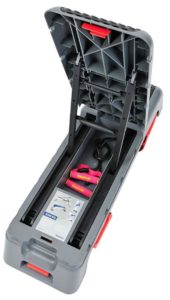 With the platform in an upright position, if you look even closer, you will notice an internal storage compartment that will hold small free weights and resistance bands.
There is no need to settle for a one-dimensional cardio step as the "weight bench" for clients and classes with core and strength training goals. The Reebok Deck provides enough options to challenge both your members and your instructors to take their workouts to the next level. The adaptability and versatility of the Reebok Deck makes this tool ideal for circuit training. Check out the Reebok Deck in action with Power Systems Brand Ambassador Bennie Wylie below!