Even the toughest of athletes cringe when they think about foam rolling! Whether you are a veteran exerciser or you just started on your New Year's resolution, if you haven't added foam rolling into your exercise routine – Start Now! 
Foam rolling, also known as self-myofascial release (SMR), help increase blood flow and circulation within the soft tissue, reduces soreness, helps increase flexibility, increases range of motion, and gives you the benefits of a massage without paying the money each time.
Why does it hurt so bad?
The compression of the roller on the soft tissue is breaking up the knots in your muscles.
The knot itself isn't what hurts, it is the triggering of pain signals going elsewhere in the body.
If you aren't breathing correctly, your muscles will resist and add additional pressure. Take some deep breathes while rolling to help relax your muscles and you will make it through!
When you roll:
Make sure you perform while the body is warm.
When you find the trigger point hold it until the area softens and BREATHE!
Roll over the area a few times, it may not relax on the first try.
Avoid your bones and joints!
And, keep it short!
If you are a beginner, check out our Closed Cell Foam Roller for a lighter SMR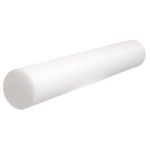 For our more advanced users, roll on by The Grid for a firmer option.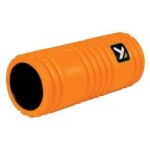 From top to bottom, we have the roller for you!