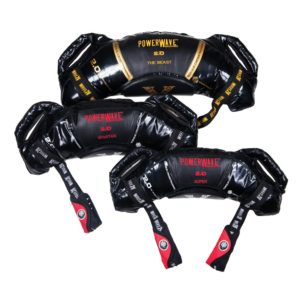 Your clients and personal trainers love to get their hands on the newest, latest, and greatest training tools on the market. However, they are sometimes confined by variables that can limit training programs such as time, square footage, equipment available, or small groups of clients at varying fitness levels with different goals. This is where dynamic and functional training tools such as the PowerWave™ can really be an asset to your facility.
This unique, functional training tool is dynamic enough to serve as the centerpiece or a supplement to your existing fitness programs. The PowerWave™  can be used alone or paired with other tools for a well-rounded HIIT workout. Use the Super (15 lbs.) or the Spartan (25 lbs.) alongside battle ropes, kettlebells, and slam balls for a dynamic functional training circuit.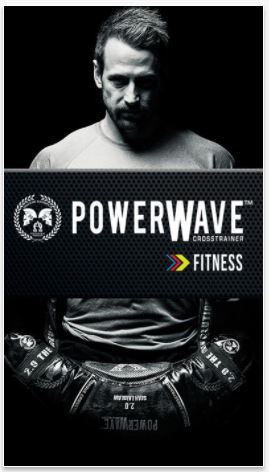 If you are looking for new and innovative fitness programming to challenge your current members, attract new members, make your facility stand out among the competition – PowerWave™ has a solution for that as well! PowerWave™ has created a curriculum of group fitness programming that is delivered through certified PowerWave instructors. The PowerWave instructor course is an approved CEC class with NASM, AFFA, and ACE.
Recently, PowerWave™ took another step towards helping the world achieve their goals by making it easier for instructors and users all over the world to access programming on-the-go. The PowerWave™ Fitness App is now available for FREE on iTunes and Google Play! Instructors and individual users can quickly and easily access PowerWave workouts from the palm of their hands. No WiFi? No problem! With the app you can download workouts to access in locations with no WiFi so that you will never miss a workout!
The app also allows you to advertise your facility and instructors as officially licensed PowerWave™ program providers so that individual enthusiasts can find the nearest location to experience PowerWave™ in an energetic and live group setting.
There are literally NO LIMITS to helping your members and training clients reach their goals with the PowerWave™. Let us help you impact the world as you teach and inspire your members be the best they can possibly be!