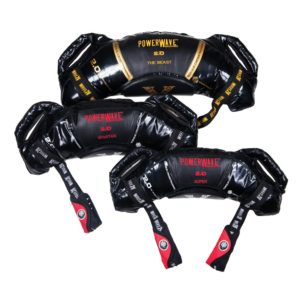 Time and health are two of our most valuable commodities and yet they are increasingly in short supply. As a fitness enthusiast, you do all you can to improve and maintain your health with good exercise and nutrition habits.  There are even some days when you must make adjustments to your exercise routine to fit within shorter time frame than you'd like. Enter the PowerWave™. 
The PowerWave™ was developed for people of all ages, backgrounds, and schedules to maximize both time and health in as little as 20 minutes a day. This single functional training tool is the size of a small overnight bag – compact and portable – so that it can be used literally anytime, anywhere.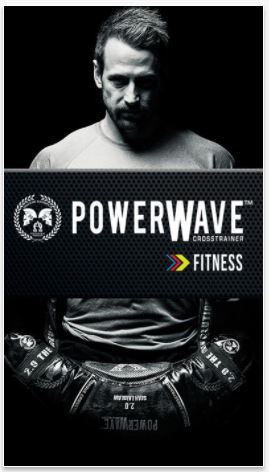 The features of the PowerWave™ make it a comprehensive and adaptable training tool that lends itself to thousands of exercises. Not to mention every PowerWave™ comes with access to over 20 different pre-formatted workouts to help you maximize precious time and eliminate the guesswork.
Recently, PowerWave™ took another step towards helping you achieve your goals by making it even easier to access workouts on-the-go. The PowerWave™ Fitness App is now available for FREE on iTunes and Google Play! Now you can quickly and easily access all your favorite workouts from the palm of your hand. No WiFi? No problem! With the app you can download workouts to access in locations with no WiFi so that you will never miss a workout!
And since you can't maximize your hard work and results without proper nutrition, the app has made that easier as well. Access meal plans and recipes for you and your entire family by simply tapping your screen. Designed by PowerWave™ head nutritionist Barbara Cox, these meal plans are in place to serve as nutritional guidelines. Because It's not just about helping you get stronger, leaner, and fitter with workout videos, it's also about helping you take control of your daily nutrition for you and your family.
Lastly, you can even find, contact, and review PowerWave™ licensed facilities and instructors in your area. This feature of the app allows you to connect with and experience the PowerWave™ in a group or with a coach.
There are literally NO LIMITS to you reaching your goals with the PowerWave™. Let us help you make the world your gym and push past your limitations as you strive to be the best you can be!