IHRSA week is here. Check out what you can see at the show as well as our new plyometric training tool and our partnership with WeckMethod below. Stop by booth 1023 at IHRSA to see our products in action, meet with the experts, and learn from your peers.  Not attending IHRSA? Keep an eye out for emails, blog posts, our social accounts, and more to keep up with what happened at the show & the newest products from Power Systems.
We provide the tools, you provide the results
At Power Systems, our goal is to be your complete resource for all things fitness, whether you're a club owner, boutique studio or a personal trainer on the go. You've trusted us for 30 years to bring you not only quality products but quality service as well. As new fitness trends emerge, we're adapting our products to blend with new training methods making us the ideal resource to stay up to date on not only the newest products but education as well. With functional training, group training and high-intensity interval training all making an appearance in the 2017 ACSM Top 20 Global Fitness Trends report, it's our goal to bring you the multi-functional,  adaptable products that will help your facility bring the latest fitness trends and results to your clients.
This year at IHRSA you'll be able to see our diverse products in action with early morning workouts, demos, and access to try these tools first hand.  When it comes to training, no two athletes are alike which is why you need versatile products in your facilities. Let us give you the multi-functional tools that you need to help your clients get the results they desire. Be sure to come by the booth at IHRSA to experience our new products first hand with back to back demonstrations featuring industry experts. Check out our IHRSA Schedule to find out who will be there and what time you can see our demos! 
See our products in action
#poweryour PowerWave Workout Sponsored by PowerSystems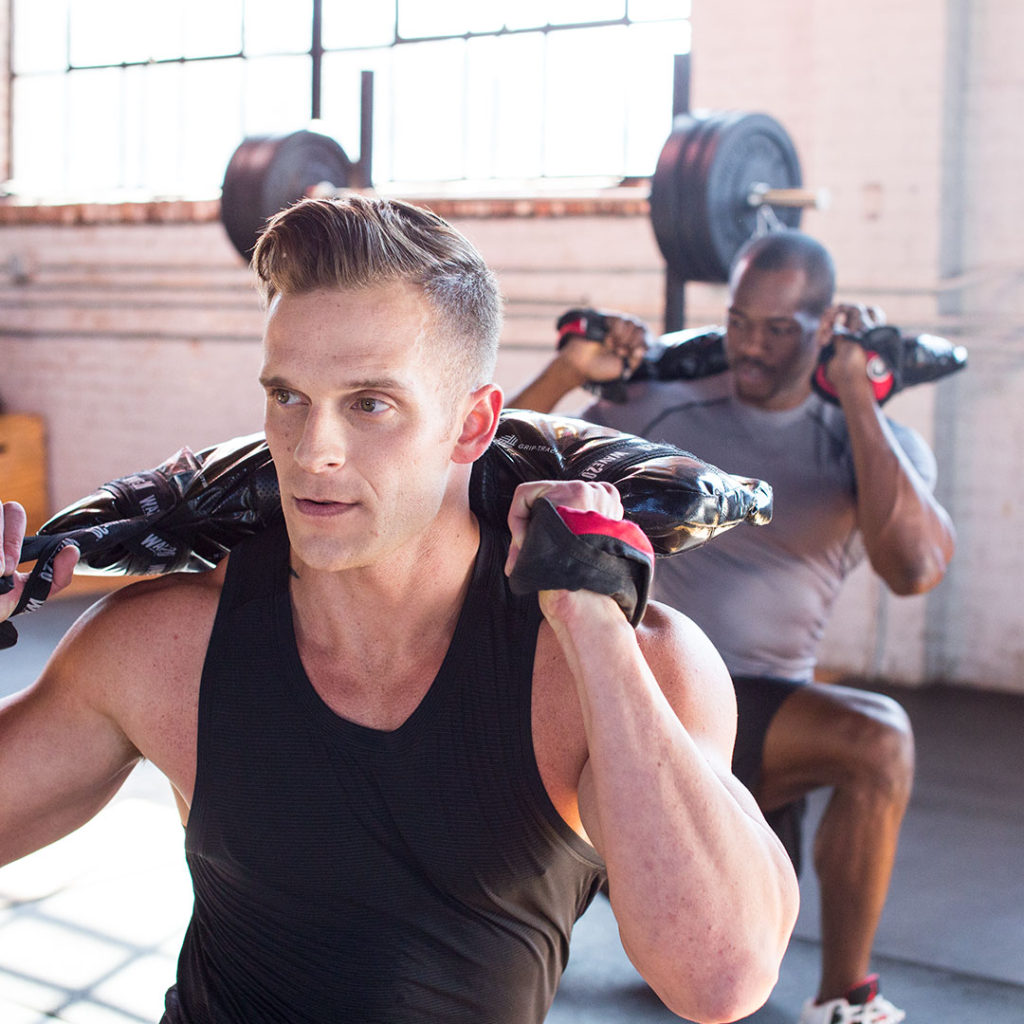 Experience is believing: Discover how adding this 20 minute, total body, metabolic workout to your programming can double your revenue while helping clients achieve their fitness goals in less than half the time. The Wave20 workout features 20 rounds of functional movements that will unleash explosive core strength and physical endurance. This revolutionary programming is powered by customized music and times specifically designed to drive maximum performance. Power Your Potential to create a stronger, leaner clientele – 20 minutes at a time. Be sure to pre-register to secure your spot for this workout here!
When: Friday, March 10th – 7:30am & 8:00am
Where: JW Marriott Platinum Ballroom F
Want to get updates on when these demos are happening during the show? Sign up for Power Systems text messaging and we'll text you during the show with info on what demos are happening when! Text IHRSA17 to 33233 to receive updates from us during IHRSA on our booth location, schedule, demos, workouts, and more! Interested in getting updates & reminders on our early morning workouts? Text FITFAM to 33233 to sign up for info on our workouts at IHRSA!
To unsubscribe at any time text
STOP
to
33233
. For help, text
HELP
to
33233
. For more info,
visit our SMS help page
. No more than 30 messages per month. Message & Data rates may apply.
Introducing the 2-in-1 Flip & Plyo
Functional training and HIIT are fitness trends that will only continue to grow in 2017. To meet all of your functional training, group training, and HIIT needs, we're expanding our line of plyometric equipment. Our newest plyometric tool is truly a multi-functional product. The 2-in-1 Flip & Plyo is the perfect functional training tool. This tire meets plyo combo offers both the benefits of a traditional plyo box while also functioning as a tire that can be used for flipping, lifting, and more. Available in 100, 150, 200 and 250 pounds, each at varying heights, the 2-in-1 Flip & Plyo is unlike a traditional tire as it is a flat, smooth platform suitable for all users at any fitness level. The sleek design of this plyo will keep your facility looking sharp while also offering multiple functions. Stack them for more height to use for box jumps or grip the handles on the side to pull, carry, squat and more. Keep an eye out for more info on our new 2-in-1 Flip & Plyo and be sure to come try it out at booth 1023.
Power Systems partner
–

 

WeckMethod
Over the years, Power Systems has developed strategic partnerships with top brands that are known and respected by the fitness industry. Our goal has always been to align ourselves with industry leaders that share our vision of providing products and programming and to serve as complete resource for our customers.

Power Systems began its partnership with WeckMethod by adding the BOSU® Elite and the RMT™ Club to our extended family of brands. This partnership was based on so much more than product alone. Power Systems was founded 30 years ago with the mission to pair quality products with effective programming strategies for coaches, trainers, and other fitness professionals. WeckMethod shares this mission as their team works to pair innovative equipment with specialized programming to maximize results in revolutionary ways.
From fitness enthusiasts to personal trainers, athletic trainers to coaches – both Power Systems and WeckMethod are committed to provide all our customers with innovative educational content to pair with quality equipment to help you achieve maximum results.