At Power Systems, our goal is to be your complete resource for all things fitness through superior education both before and after purchase and exceptional customer service. This year we're featuring innovative products that fit not only the 2017 ACSM Top 20 Global Fitness Trends report but also match how we see the industry expanding over the next year. The demand for new, innovative tools is only continuing to grow which is why at Power Systems, we are your resource for the latest training tools. Inspire your clients with the latest in fitness. Check out some of our innovative training tools to bring to your facility today.
The Axle
Say goodbye to the days of heavy, bulky fitness equipment. The Axle is an ultra-light (11 lb.) barbell that is fully collapsible for easy storage in any training facility or home, suitable for indoor or outdoor use and ultra portable for workouts on-the-go. This unique piece of equipment can function as a barbell, core roller, planking tool or an anchor for feet, and is also capable of holding any Olympic plate for added resistance during training. The Axle Barbell's ease of use and functionality provides anyone with the opportunity to master hundreds of exercises in a wide range of vertical & horizontal planes.
Features of The Axle:
55" collapsible barbell featuring anodized aluminum & ACS (plastic) ends that accommodate any Olympic plate
1.5" bar thickness allows for easy planking/rolling
5 lb. starting weight (unloaded)/ 11.2 lbs. with wheels & clips
7" of sleeve length for loading
Custom 20'' knurl marks
X branded center piece and end caps
Bright zinc finish
Max user weight of 350 lbs.


The RMT Club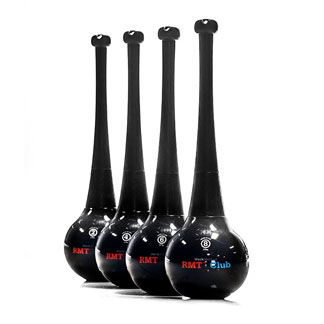 We can't wait to introduce you to the next generation functional training tool– the RMT® Club by WeckMethod – designed to enhance functional strength, mobility, balance, coordination, and power. Rotational Movement Training helps break through plateaus, prime the body for movement, and unlock the strength and mobility of the non-dominant side. The universal application of this training tool makes it the perfect addition to any training space as it is easily adaptable across all fitness populations from athletics to rehabilitation. Upon first glance, the RMT® Club is often compared to the Indian club – however, its durable design, one-of-a-kind construction, and universal application makes it quite different.
Features of the RMT Club:
Reinforced handle with rubber grip & urethane club head – facilitates non-intimidating form and function for all fitness levels
Dynamic shifting weight – perhaps its most innovative quality – allows for a quick transfer of energy and change of direction as you move through unique exercises and movements that only the RMT® Club can produce

The BOSU Elite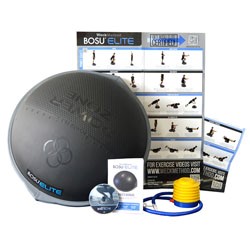 The BOSU Elite by WeckMethod is designed with the athlete in mind. It is what you might call the "BOSU 2.O." This version of the BOSU can help any athlete or fitness enthusiast improve speed, power, body mechanics, and balance. The first major difference you will notice is the black high density dome. This provides increased resistance or more "push back" when executing plyometric movements. The BOSU Elite comes with several educational tools to help you maximize your training:
Full workout DVD featuring an introduction to the BOSU Elite as well as sample exercises and technique instruction
A Wall Chart displaying 11 exercises complete with QR code scanning for further video instruction
Online access to a comprehensive exercise library
Power Systems now offers preferred pricing and discounts for NPE members. Click here to sign up to receive unique login information for NPE special access to Power Systems online. Once your account is established, log on and start shopping to receive: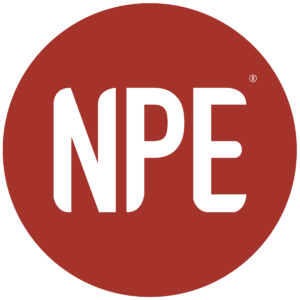 Up to 25% off Power Systems full selection of fitness equipment
A HASSLE-FREE shopping experience with the discount built-in
Access to additional exclusive promotions for NPE members
NPE members also have a dedicated sales support representative, Shannon Messer. Shannon is also NFPT Certified Personal Trainer and is available to answer any questions about your order and help you maximize your equipment and accessories budget. Shannon Messer – NPE Account Manager – Power Systems – 800-321-6975 ext. 7824 – [email protected] Sign up and start saving on Power Systems complete selection of fitness equipment and accessories!