Having the opportunity to partner with the Power Systems Team has been a great experience.  I remember sitting in my coach's office back in high school and looking through their fitness equipment catalog.  They have been an industry leader for many years.  Getting to know the team before making the decision to join was a game changer.  There's a level of team chemistry and vision that goes far beyond distributing fitness equipment.  A three-hour conversation with their General Manager Josh Goldman left me with a clear vision of the passion Power Systems brings to the fitness table.
They have a deep-rooted desire to power the potential of the fitness industry and provide the tools and education so we can provide results for everyone looking to make fitness a part of their life.
The sport of Obstacle Course Racing arguably requires the most all-inclusive set of fitness skills. I am very excited about the opportunity of teaming up with Power Systems this year to help develop new fitness equipment, coach how to use current equipment effectively, and develop training methods to help improve performance in the sport of OCR.
My love for fitness started long before the sport of OCR took off. Fitness became a large part of my life during my time in the United States Navy. I like to tag that period of time as when I really fell in love with training and coaching others.  I became one of the go to members of my squadron for assisting others in preparation for our 6-month physical readiness performance testing.  I passionately enjoyed training during preparation for high school sports and collegiate running but it wasn't until my time in the military that I fell in love with coaching others.
Post military, I began a management career in the civilian contractor and private aviation world. Throughout my time in management, I became a personal trainer and immersed myself in fitness training and education.  I became a certified personal and group fitness trainer and cranked up a fitness and nutrition business with my Sports Performance Dietitian wife. We grew the business over the next few years and I began coaching fitness boot camps, coaching high school and collegiate athletes in numerous sports. During this time, I also stayed competitive as a runner and competed in numerous track and field, road, and trail running races.
As my fitness coaching career continued to grow, I decided to leave the management world and enjoy the amazing world of fitness full time.  I began to realize how much I passionately enjoyed helping people.  I had two jobs that I loved and both of them were deeply centered on leading and coaching people.  It was time to put 100% of my time in to fitness. Obstacle racing had cranked up and quickly became the fastest growing participatory sport in the world.  I dove in head first with racing and coaching.  I competed in races all over the country ranging in distances of 10 minutes to 72 hours and everything in between.  I began coaching numerous obstacle racing athletes full time, started YancyCamp.com, and became a Spartan SGX Certified Coach.  Through Yancy Camp, I'm able to coach hundreds of obstacle racing athletes from many different countries.  Yancy Camp has also expanded beyond the sport of OCR and we team with other great athletes/coaches and provide online coaching in other sports and fitness areas of training.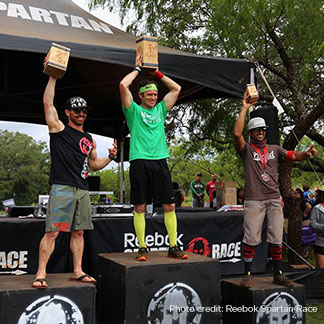 Currently, I coach many pro level OCR athletes full time, hundreds of OCR athletes through my Yancy Camp Program, Fitness Boot Camps, and provide sports performance training to middle school, high school and collegiate athletes in numerous sports. I enjoy helping people realize the value of respecting their bodies and how the body can provide so much for us when we take the necessary steps to take good care of it.  I have numerous 50-60-year-old clients who are in better physical condition than many in their 20's.  Fitness is now a part of their life and they are enjoying all the great things that come with being physically fit.
Fitness is a huge part of my life as well.  It feeds my soul and provides me with great passion to bring a ton of energy to servicing people through training. To me, physical fitness is about so much more than competing and looking your best in a bathing suit.  Being physically fit is a lifestyle that will provide you with the ability to enjoy this amazing world of ours.
The team at Power Systems understands and supports the lifestyle of fitness and that is why it felt like such a natural partnership.  Most importantly, they want to support industry leaders who embody this lifestyle and they lit up when I expressed my deep love for all things fitness.  I'm looking forward to helping bridge fitness equipment, education, coaching, product development for sports such as obstacle course racing, sports performance training, and gym ownership/member relationship and communication through the use of their extensive line of equipment and vision.