According to  Forbes, consistency is one of the top characteristics of a successful business. Your clients and members are attracted to return time and time again if they receive the same satisfied experience each time they check in. There several areas in which you can audit your business to ensure that your members receive a consistent, positive experience each time they check in, such as:  
Quality of customer service and training services
Quality and variety of fitness classes
Monthly payment processing
Cleanliness of facility
Regular equipment replenishment and updates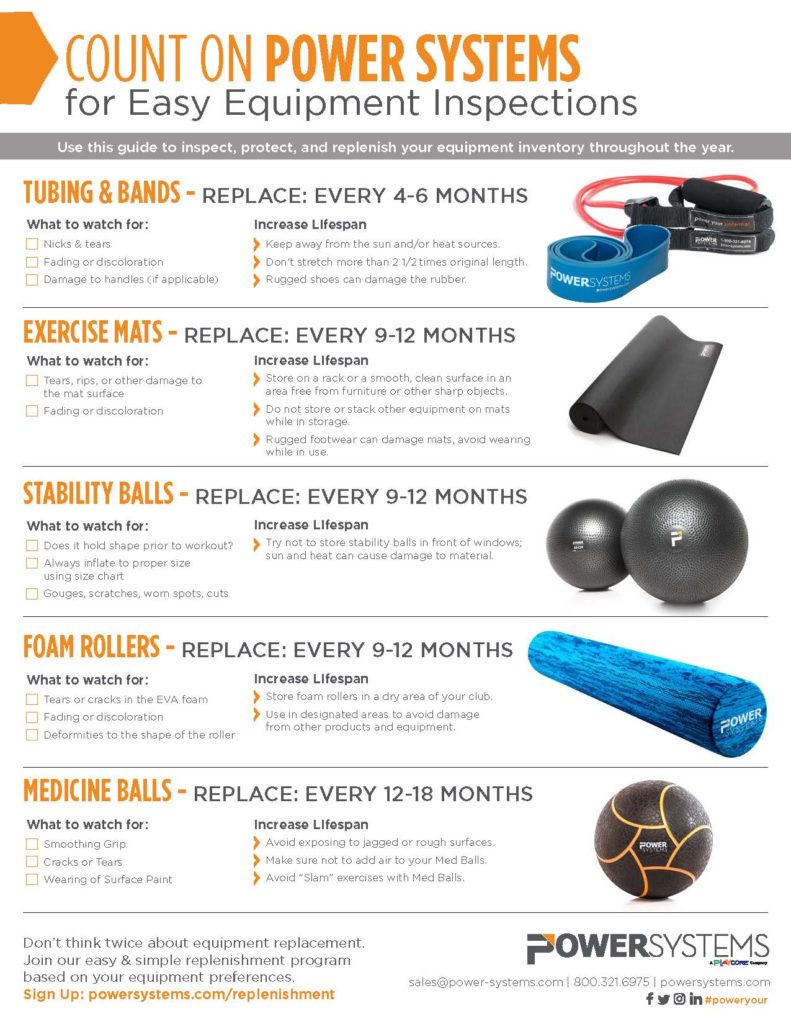 Inspection for Perfection
First impressions can make a big difference when a prospective member is touring your facility. Your team should walk the floor daily to inspect the facility and equipment confirming all looks as good as new. Consider inviting a non-member friend or colleague to tag along – even the most critical eye can become dull within a familiar space. Check out every wall, floor, ceiling and corner, inside and out.
Shiny new equipment in the appropriate quantity is another way you can make a positive first impression. Take a detailed look at every piece of equipment in the facility. Look for wear and tear, safety concerns, and opportunities to replenish or upgrade. Since some of your most popular equipment happens to be our specialty, here are a few specific things to look for as you inspect your accessories:
We recommend doing a facility walk thru specifically for building your "items that need to be reordered" list once a quarter. It might seem tedious, but this is time very well spent! Discard damaged equipment and replenish your equipment inventory to ensure you have all the tools your instructors, trainers, and most importantly, your members want!