The fitness industry has grown by leaps and bounds since Power Systems opened its doors in 1986.
We are proud to see how fitness has grown to encompass so many unique interpretations and adaptations to fit unique needs, geographies, and preferences. Most of all, we appreciate the opportunity to contribute to the development of such an exciting market.
This month marks Power Systems anniversary. It's a time for reflection. When we look back over the history of our business, we think of the many positive changes that have occurred in the industry that we have been a part of. We also think of the many partners that have strengthened our collective efforts to move fitness forward. We were fortunate to get the chance to sit down with Skip with Gold's Gym. Skip Johnson is Vice President of Operations for Gold's Gym West Georgia. But that's just these days, Skip and his family have a long history with Gold's Gym that goes back to Gordan Johnson, Skip's dad. Together with Gold's, their family has a special story that perfectly fits our theme of legacy during the month of October.
Gold's Gym represents a defined legacy all its own in the club space. Skip Johnson shared some great insights about the legacy his family and Gold's Gym have initiated and worked to build over their many successful years in business.
"Since he started the business, our dad has had the desire to help make peoples' lives better. In the very beginning of the clubs' history–35 years ago–fitness centers were seen as a fad or reserved for health nuts. Gyms were typically hardcore and there was  kind of a 'Wild Wild West' environment for people wanting to go into this business," said Skip.
"[My dad] and my mom (he'll will remind you there is no way the gyms could have had the success they've experienced without her wisdom and loyal partnership!) had no blueprint for how to run a club, so they incorporated three guiding principles: a burning desire to make positive change in the health and welfare of our community, a powerful work ethic, and honest business practices."
Certainly, over its lifetime, Gold's Gym West Georgia has shaped the industry and its market. The businesses have been the recipients of over twenty state, sectional, national, and international awards, including Best Customer Service worldwide. Skip has also been designated by the United States Professional Tennis Association as a Master Tennis Professional—a level achieved by less than 1 percent of the more than 15,000 certified tennis pros. And yet, with all this success, Skip gives credit to his team.
"The small staff that enlisted early on (including Tom Butler, who later became an IHRSA Salesperson of the Year) tended to have the same traits and belief systems [as my dad], and they attracted a great group of loyal members. That core group of members and staff referred more members and staff who appreciated the quality facility and activity and so the club grew. Today, when you visit the clubs, you'll find that same optimistic, dedicated mentality in our staff, and you'll also find it ingrained in the culture of the clubs."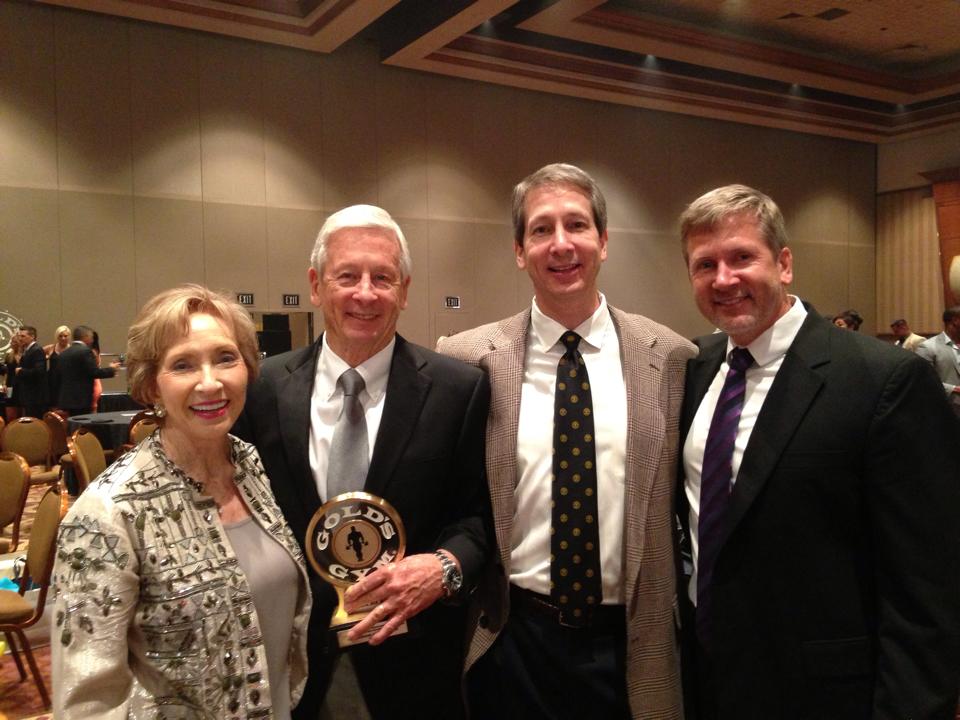 Skip and his families many achievements, and the waves of positive impact Gold's Gym has made accessible to its clients, are remarkable. We hope we've empowered Gold's Gym and the Johnson family in achieving their goals. When we asked Skip if Power Systems had impacted his legacy, he shared this.
"Power Systems fits beautifully into our philosophy of business. They are ethical and positive people who, like us, strive to be the best and make a great difference in the industry. Our rep Patty Daugherty is a great example of the people that have made Power Systems successful. She's dependable, professional, and authentic– just the kind of folks we like to do business with."
We are very proud that the Johnson's feel Power Systems and Patty are partners in their success. Our legacy is a shared one. We wouldn't be here today without so many great leaders and influencers who have worked diligently to make our industry what it is today. Even more so, we are excited to see what the incredible platform we have built makes possible for us in the years to come. As our industry continues to grow to meet the needs of our communities, we look forward to building a new legacy that catapults our fitness forward.