Building a legacy that you are proud of takes focus and hard work. In our businesses, we all want to maintain an image that attracts customers and sets us apart from competitors. At Power Systems, we work everyday to bring you storage and equipment options that help you accomplish your mission.  We've dedicated the month of October to exploring the theme of Legacy and we've explored this topic from several angles. If we had to choose one part of our business that makes everyone at Power Systems super excited, it's helping our customers further their businesses and grow their brands. We are proud to share and offer you 3 specific ways that we can help you achieve the legacy and build the brand you want.
1.) Resources to help you understand and track your legacy
Regardless of the size of your facility, you have the power to create your image, your brand, and define your legacy. If you aren't sure what your legacy is or how to grow it, you can count on Power Systems. We've designed and shared an approach to surveying your members so they can tell YOU the exact message you are putting out and if it is on track with the legacy you have in mind.  Once you have feedback, we are also here to help you make the most of it while staying true to who you are.  Check out blog for business-building resources written with you in mind.
2.) Your needs are our special services
We know that every day in your business is full of a million tasks that must get done. When you work with us, you can count on Power Systems to take your equipment needs off your list for good. We are known for stocking must-have items.  When you need it, we have it. Our reps care deeply about you. From their many years of experience, they know how to plan your facility and spaces to maximize them. We are good at this, so you can get on to the many other things on your list.
3.) Always innovating with you in mind
It's not enough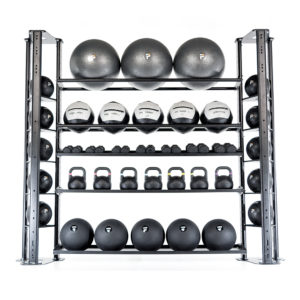 anymore to simply have a great facility. Smart businesses go above and beyond to set themselves uniquely apart. We've seen big changes in the industry and in space planning that gives clubs and studios an opportunity to make more of their space.  As we saw this growth trend, we went to work to bring you a solution. We launched our Pinnacle Storage Line this fall, it features custom design and colors.  This line lets you make functional storage a part of your brand story, in a color that perfectly fits your theme and decor. Get creative with your racks for a look that sets you apart from other locations and supports your legacy.
Make every experience memorable for your customers and count on Power Systems to help make it simple. What is the legacy you want to create for your club? We'd love to hear about it.