I have been extremely blessed over the years both personally and professionally by God and by many people in my life who have all helped to shape and lead me to where I am today. I am a product of the blessings that I have received through failures and successes, through challenges and opportunities.
Growing up in Mexia, Texas, I played every middle and high school sport I could. I also held almost every job you could imagine. From Sonic Carhop to picking peaches – you could say I've almost done it all. I am a firm believer that the combination of school work, athletics, and work responsibilities set me up in part for the adventure my life would take on.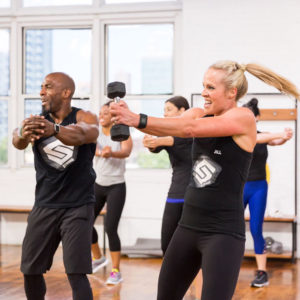 Upon graduation, I attended Sam Houston State University where I would go on to play football and run track. This is also where my love of the military continued to grow through the ROTC and meeting two of my best friends and former Navy Seals; Marcus and Morgan Luttrell.
I graduated Sam Houston State with a B.S. in Kinesiology and I was blessed with an incredible opportunity to join the Dallas Cowboys as the assistant strength and conditioning coach. The last two years of the four in Dallas, I was also the Head Strength and Conditioning coach for the Dallas Desperados arena league team. I was able to learn from one of my mentors Joe Juraszek.
I would later serve as the Head Strength and Conditioning Coach at Texas Tech University and the University of Tennessee before accepting the position as the football Head Strength and Conditioning Coach for the University of Texas in January 2011. I was once again blessed to work with another role models, Jeff "Maddog" Madden, who pioneered the way for many young strength and conditioning coaches like myself. This job taught me how much football means in the state of Texas, instilled a new pride in me for my home, and what the day-to-day is like running a multi-million dollar machine.
Sometimes God leads you in a direction you are not quite sure about or shall I say He "makes me lie down in green pastures, He leads me beside quiet waters."  This is how I moved to Abilene, Texas to open my facility The Performance Lab.  It was honestly exactly what I needed and what my family needed.  I am inspired everyday by my family at the Lab, but I am always and will forever be most inspired by my family at home. Jen, Braden, Caden, and Hope (I can't forget my dog Harley and my mini-pigs Peanut and Penny). My family is the reason I get up daily and work so hard…I love them.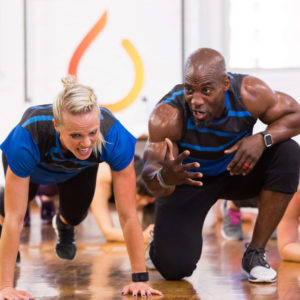 In 2015, I was blessed with yet another opportunity to be a trainer and contestant on the NBC television show STRONG. I was afforded the opportunity to meet and train Jill May (my partner on the show) to help her lose weight but also overcome some of life's obstacles to help her emerge stronger than ever! We trained and fought hard and were able to come out with the winning title.
After the STRONG finale in the summer of 2016, I was able to meet the folks at Power Systems and start developing what has become an exciting partnership. I was familiar with Power Systems and their products as I had been their customer for years as an athlete and a coach. After visiting their headquarters and meeting the entire team, it was clear that we were on the same page.
What I enjoy most about working with Power Systems is the pack mentality.  We moved as a group with one voice and one mission; help people become the best versions of themselves!
We are working together to develop some great educational content that you can find on the Power Systems website as well as live and in person so far this year at IDEA PTI and IHRSA. I will present a workshop on Coaching vs. Training at IDEA World this summer and you will also catch me at the booth working out with some of the other Power Systems ambassadors and the new Power Systems products.
What I am really looking forward to this year with Power Systems is the new and innovative products that they have developed. It will be an exciting year!