A dynamic duo that gives you endless options
When cardio and strength training exercises go together, the results are exponential. Create workouts that clients will love with two perfectly paired products from Power Systems. Our ProElite Pump set and Power System Deck blow the average workout away with a lengthy list of compounded movements and exercises that can be achieved when these tools work in tandem.
Our ProElite Pump set includes 3 pairs of compact urethane plates 2.5 lbs., 5 lbs., 10 lbs. plates and a 56-inch power-coated steel 5 lb. bar and a pair of spring collars or Lock-Jaw Collars. It's simple to adjust the bar quickly and adapt it to accommodate preference and challenge. This slim set is approachable for beginners and the perfect tool for proven fitness pros.
Kick off your work with the ProElite Pump Set.
ProElite Pump Set Movements include Barbell lunges, Squats, standing barbell calf raises, stiff-legged barbell deadlift, standing military press.
Take programming to a whole new level with the Power Systems Deck
Add intensity and variety to workout to achieve even more challenge with the Power Systems Deck. The deck creates stability when doing step up exercises.  The deck easily inclines and declines to function as an adjustable weight bench. Along with added challenge with step up and down movements, the deck and cardio pump set can be used in tandem to accomplish a wider variety of workouts.
ProElite Pump Set and Power Systems Deck Combination Movements include barbell twists, lying barbell triceps extensions, bent-over barbell rows, bench press, lying bent-arm barbell pullover, lying triceps extensions, and barbell step ups.
Your workouts and club programming are ready for a boost. Give yourself and your clients the gift of a double duty workout with two powerful tools ready to work for you and with you.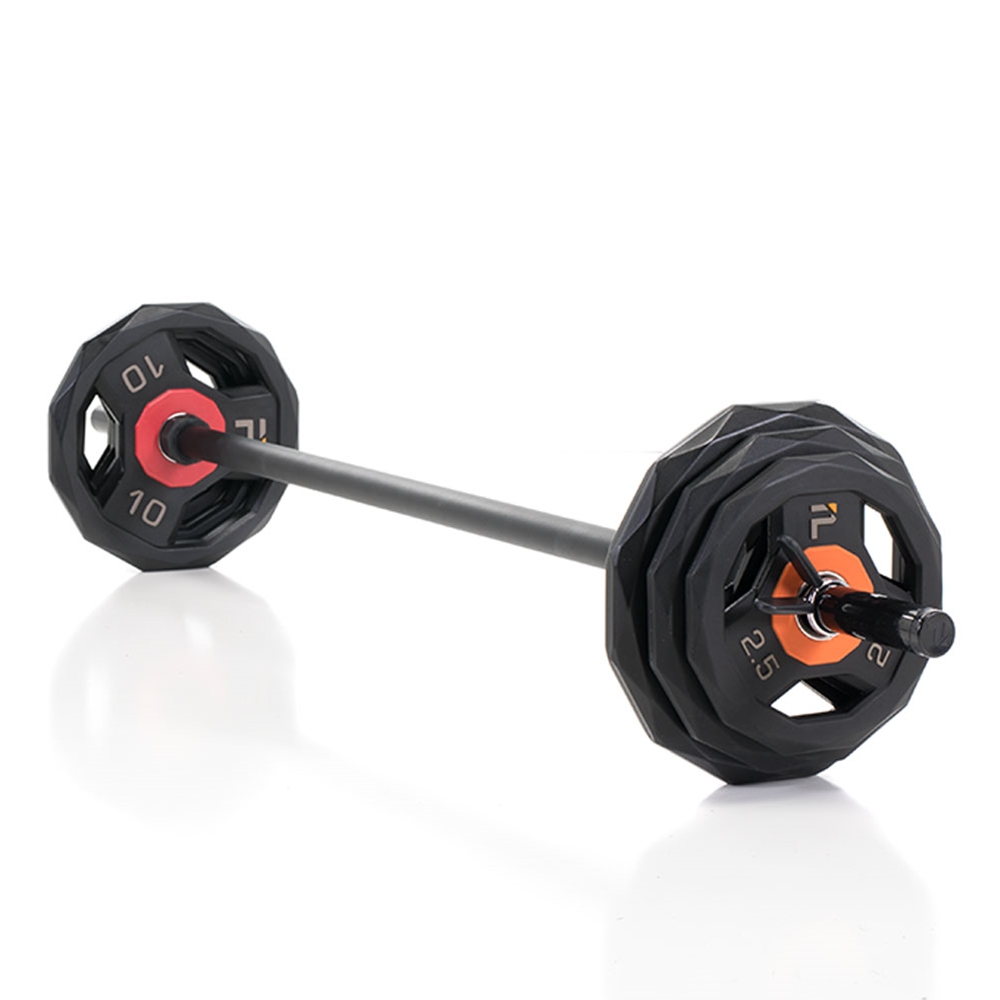 ProElite Pump Set

Durable urethane plates with stainless steel inner ring
Color palette provides easy weight identification
Specially designed grip locations for plates to be used on and off the bar
Includes a pair of spring collars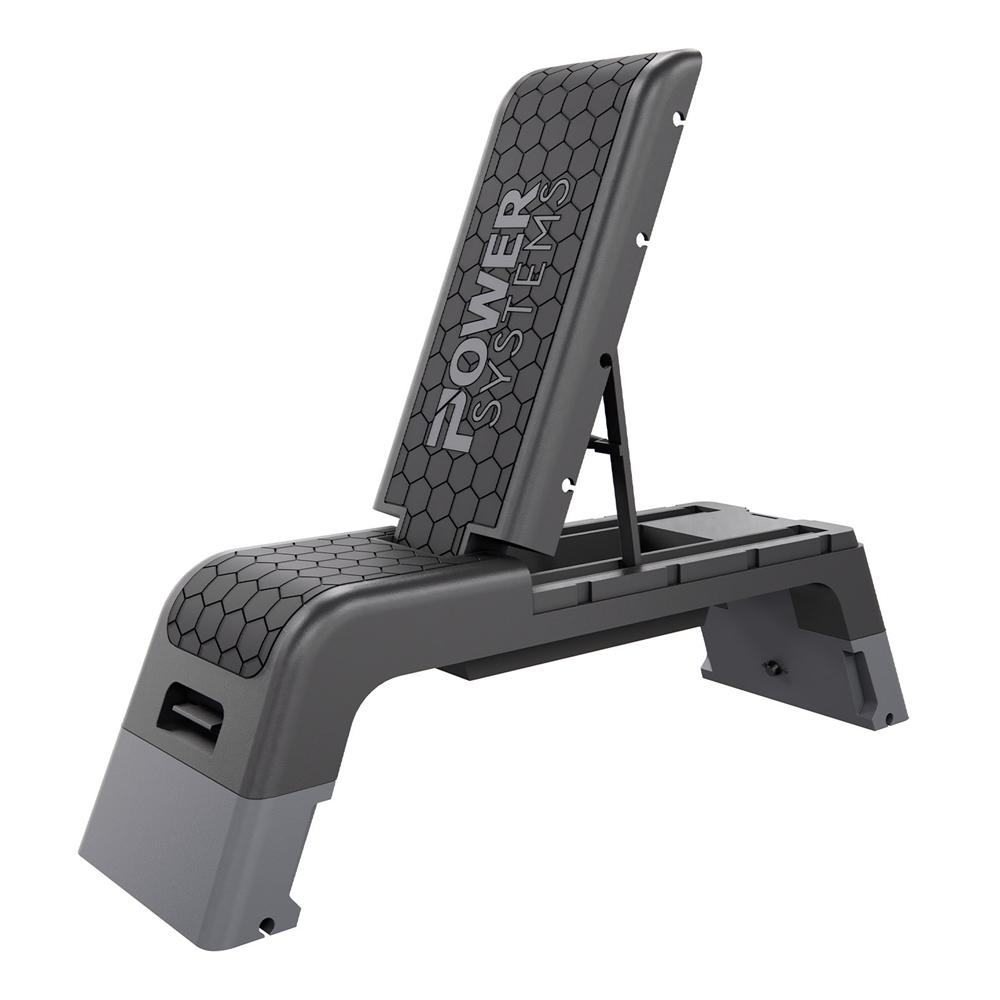 Power Systems Deck

48 in x 13 in x 8 in with 2 variable heights – 8 and 14 in
Clips to attach resistance tubes for a varied workout
Internal storage compartment for weights and resistance tubes
Incline/decline/flat has 3 position angle support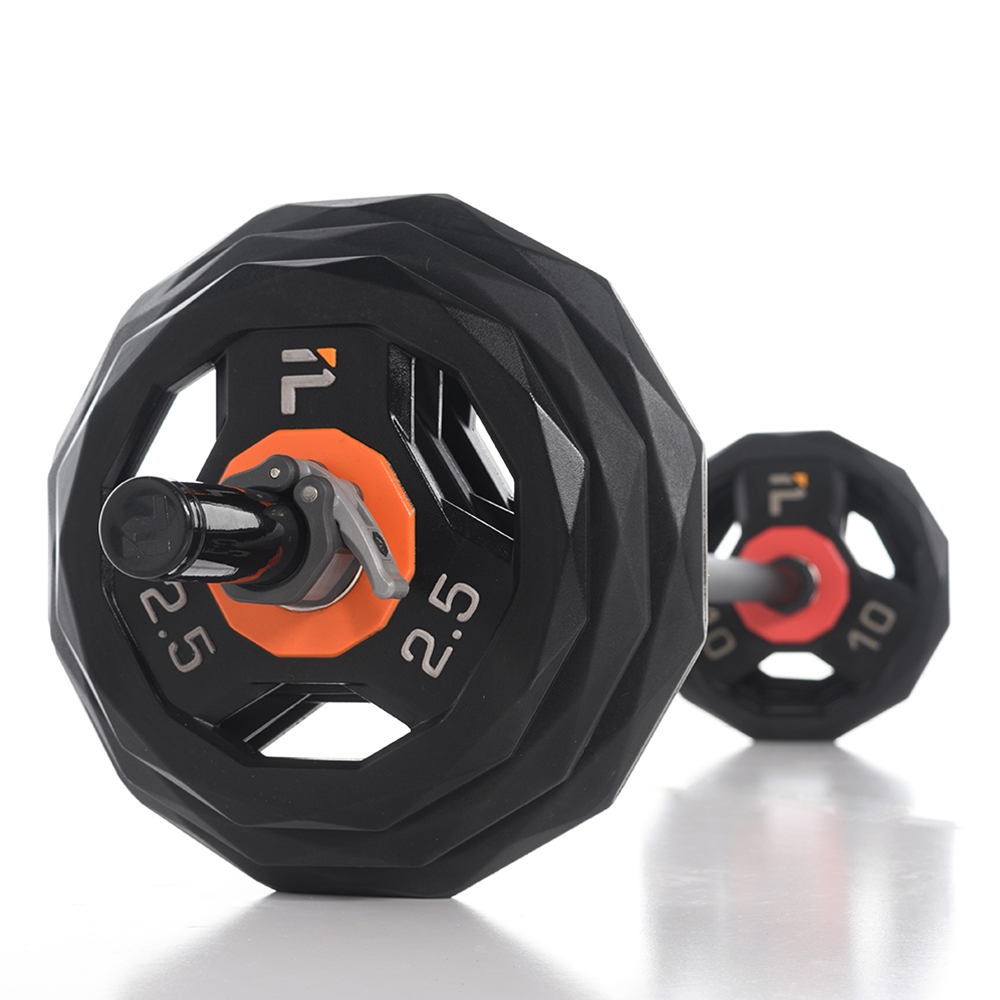 ProElite Pump Set w/Lock-Jaw Collars

All the same great features as the original ProElite Pump Set
Includes a pair of 1.25″ Lock-Jaw collars
Sold as a set, or individual components