Finishing touches will enhance the overall design or remodel of a facility. The final details to round out your fitness floor pull together both the design and functionality of your facility to create a comprehensive training space that has everything both you and your members need. Among the excitement of a new space, new equipment, new programming, and new members – it can make it easy to overlook some of the finishing touches needed to make your space complete. Here are a few examples of some of the small items that can make a big impact with your members.
Gyms are commonly sought as a way to improve health, but for many fitness enthusiasts they can become a place to share germs. Gym wipes are a simple solution to the inevitable. Even with the best janitorial crew in the business, it is important to provide members with a quick and easy, single step solution to sanitation.
Gym wipes are designed specifically for use in health clubs and on fitness equipment. Regular disinfecting wipes contain bleach, alcohols, and other phenols that can damage fitness equipment surfaces over time. Gym Wipes by 2XL contain a quaternary cleaning formula that eliminates bacteria without damaging the surface areas of your equipment. Power Systems offers several variations of Gym Wipes as well as containers to store your wipes in.
GymWipes® Pro

Cleans and deodorizes with the lowest residue formula on the market
Ideal for basic cleansing between equipment usage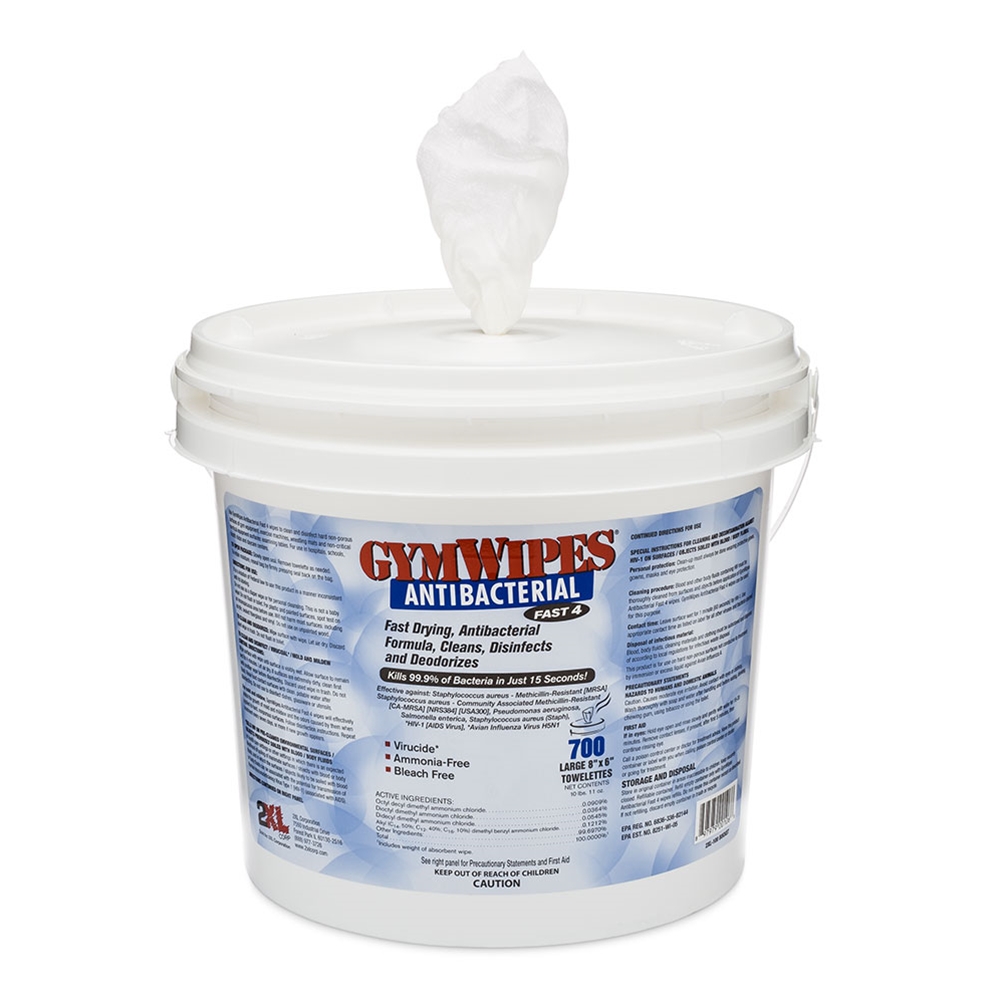 GymWipes® Antibacterial

Kills 99.9% of bacterial in 15 seconds
Effective against viruses, bacteria, and fungi
EPA Registered
Provides complete sanitation in minutes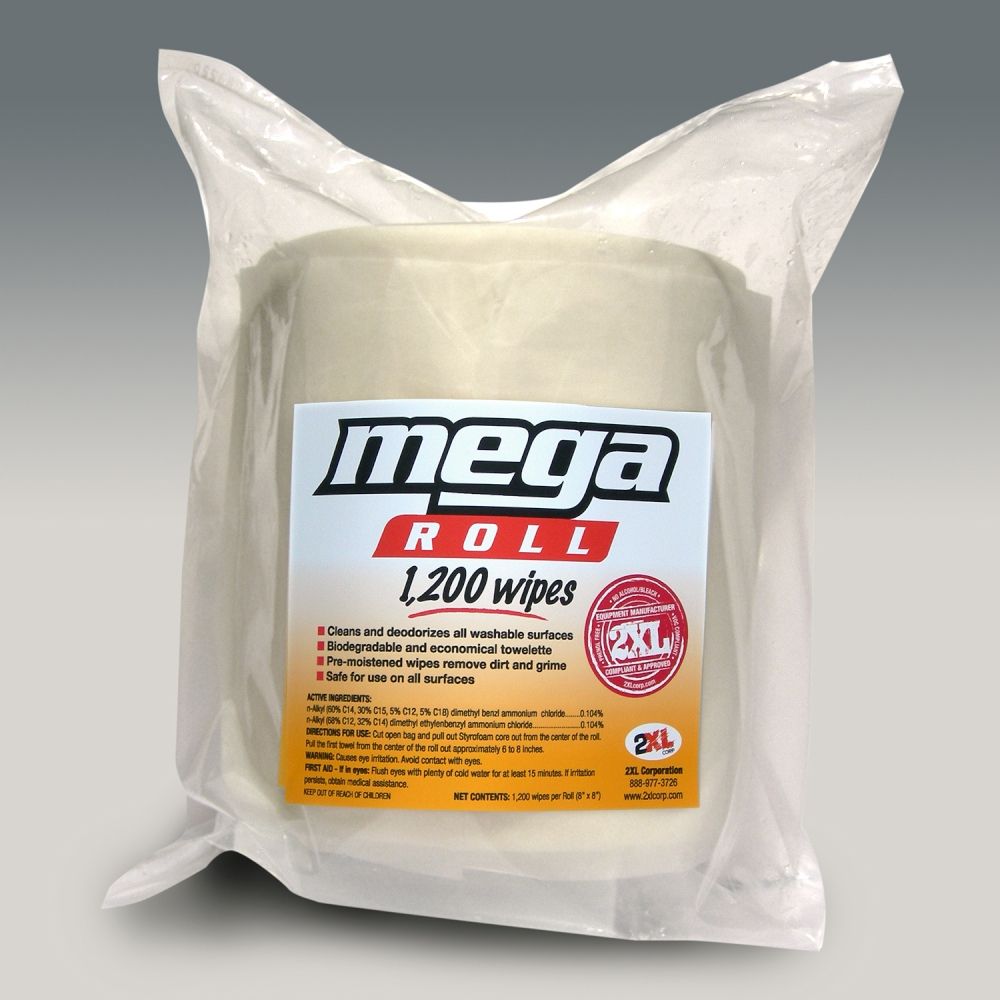 Mega Roll Facility Wipes

Basic cleansing for anything from the front desk to the spin room
Biodegradable
Cleans, deodorizes, and helps prevent the spread of germs on hands and surfaces
Non-hazardous, non-toxic
Will not damage vinyl, rubber, nylon, acrylic, plexiglass, metal or painted wood
Perfect for quick, cost effective clean up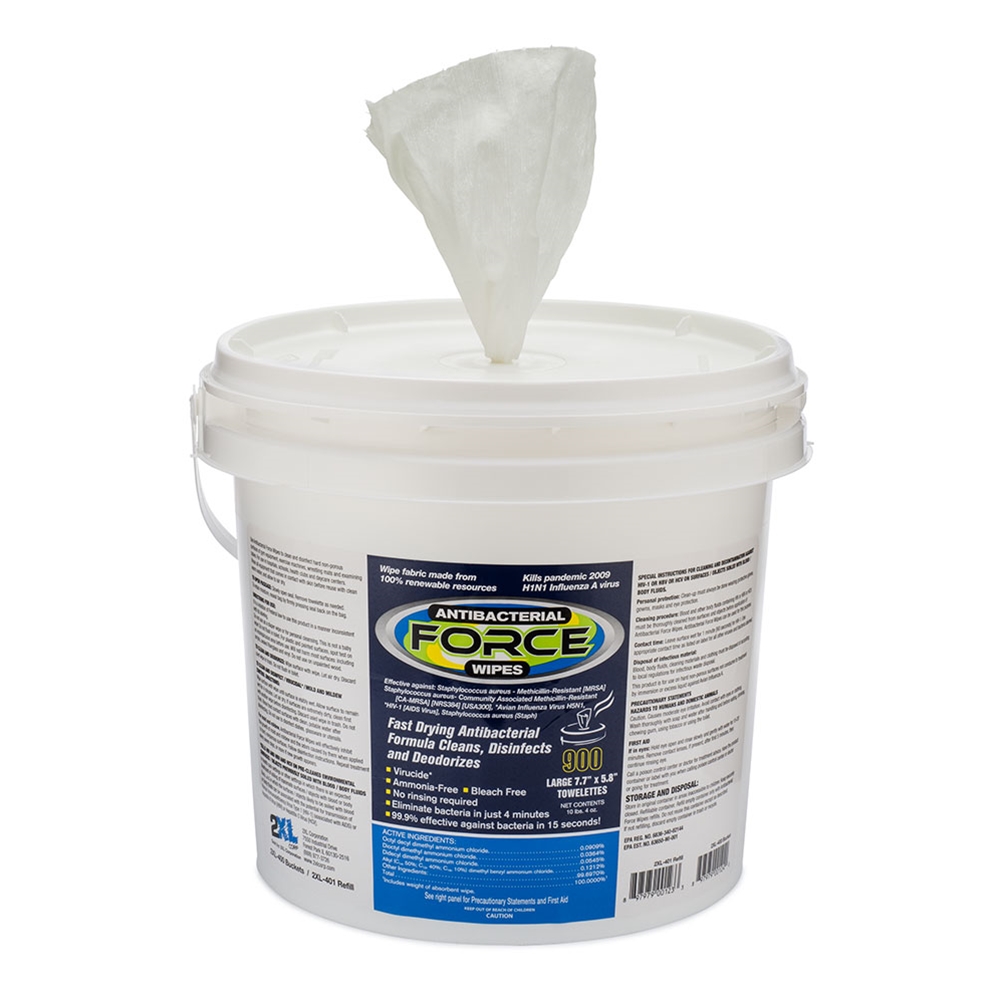 FORCE Antibacterial

One step cleanser + disinfectant
Kills 99.9% of bacteria in 15 seconds
No bleach, alcohol, or phenol
No harsh odor, skin irritation, or surface damage
Effective against bacterial, viruses, and fungi including modern & resistant pathogens
EPA registered
Non-hazardous, non-toxic, non-corrosive
Simple, single step for both cleaning and disinfecting surfaces
Fitness Assessment Tools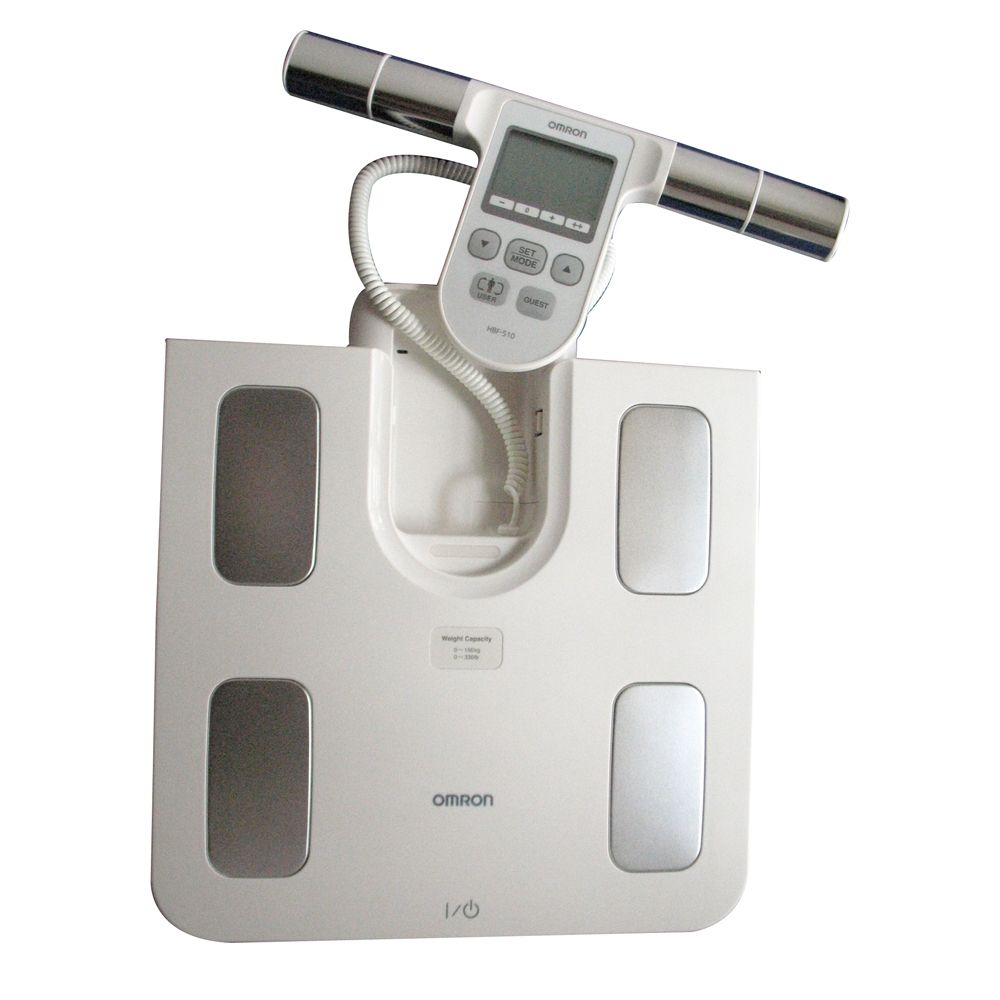 The design layout, equipment, staff, and exercise programs might be what attracts your members to your facility, but RESULTS is what keeps them coming back. Don't forget to pick up a few simple assessment tools to provide baseline measurements and track progress.
The Gulick Tape Measure is the most popular for gathering circumference measurements. This self-locking tape measure has a flexible vinyl tape that will not stretch. It is spring loaded to offer the highest level of accuracy with consistent tension that prevents excessive compression of body tissue.
The Omron Digital Scale provides easy-to-read, full body sensing of 5 fitness indicators including body fat, visceral fat, BMI, skeletal muscle, and body weight. This lightweight, handheld device makes it easy to get accurate readings FAST, no matter where you are in the facility.
If you want quick body fat and BMI readings apart from the scale, the Omron Body Fat Analyzer is perfect.
Cable Accessories
Give your members more options on their favorite traditional cable selectorized machines. Cable attachments can provide additional grips that are ergonomic and provide a variety of hand placement options for a ton of exercises. Simply changing the handle or grip pattern/placement of a cable accessory can change the intensity and focus of an exercise.
These are just a few of the small pieces and details that are easy to forget when you are consumed by big decision making. Adding these simple finishing touches shows your members that you have truly thought of everything to support them on their fitness journey.