In July we shared tips and tricks to simplify your workout routines and your space. We also provided advice from our Master Coaches on how to start a fitness business. Simplifying your routine and your space is great, but with summer coming to an end it's time to start thinking about how you can re-engage your members and yourself for fall. Too often we experience that late summer time slump. It's important to take the time to re-engage with your members so they can take the second half of 2018 by storm.
With kids going back to school it's a great time for members to re-familiarize themselves with their routines. The end of summer is almost like a mini New Year – vacation is over, and now the fall resolutions begin. Is your facility prepared for returning and new members fresh off summer vacation? Make sure your members feel welcome to come back and re-engage. Consider sending out an email or social media post reminding them of your hours and class offerings, plus any exciting new programming or new equipment you're planning for fall/winter sessions.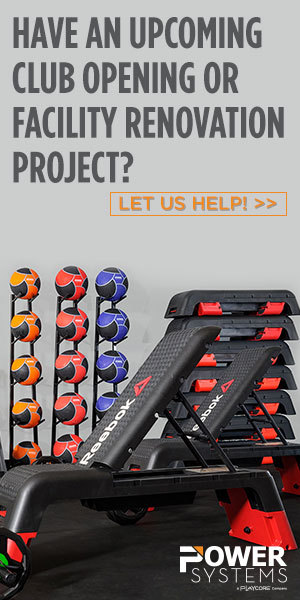 If you started any summer specials, now is the time to wrap them up and start focusing on new additions for fall. An update to your schedule and class offerings is a great way to re-engage members who have been slacking on attendance or even to attract new members. A great way to boost morale and kick off a new training season is with a 6-week program- it's short enough to be an easy commitment but long enough to keep members engaged. Master Coach and Camp Rhino founder Julie Johnston's 6-week training program is a great example. Maybe a boot camp is more your speed? Get Julie's tips on starting your own here.
It's not too late to still reach your 2018 goals, or to help your members reach theirs! If your gym attendance has been slacking – it's okay! Re-evaluate your goals for the year and adjust your current plan for how to achieve them. Still have some improvements to make to your fitness business plans? No worries, you've still got plenty of time. And we're here to help. If you're looking to make some major changes to your facility in 2018 or you want to open your own facility, contact one of our Facility Specialists to find out how we can help you with a renovation, opening, or refresh.
If the idea of getting back on track sounds daunting, don't worry, you're not alone! We're re-engaging this month too! Team Power Systems is stepping it up a notch in August. This month you'll hear from our Master Coaches on how they keep their members motivated and how they stay engaged to achieve their business goals. We'll also be sharing how Team Power Systems is taking on the final race for our Spartan Trifecta Challenge as well as welcoming some first time Team PS Racers. Keep an eye on our social media to see how our Team Power Systems employee team does at the Asheville Spartan Sprint. Plus, we'll have some great tips on the blog for how to get race ready!
The month would not be complete without some exciting new product launches. Adding a new piece of equipment to your facility is a great way to re-engage your members! Our most recent launch, the APEX Vault, is perfect for keeping your space neat and tidy while also allowing products to be mobile, perfect for a new small group training class! Learn more about how the APEX Vault can help make a great first impression in your facility here. Make sure to follow on the blog, social media, and sign up for our emails to get the latest on new products and great content from our Master Coaches.
With any goal, there will always be ups and downs on the way to achievement.  The key to success is recognizing when a change is needed. Evaluate and re-engage in August so you can finish the year strong.
Until next time,