More and more coaches, personal trainers, instructors, and fit-repreneurs are training outside the box these days – well, more like training outside of the big box health clubs.
The number of independent training spaces and franchised studios and health clubs are growing exponentially.
Just to give you an idea of how fast this is happening, the IHRSA 2017 Health Club Consumer Report found that the number of boutiques and studios has grown by approximately 90% over the past few years. That's not including the increase in budget clubs or big box locations – all of which have increased in numbers as well.
Are you a fit-reprenuer dreaming of starting your own online personal training business or opening your own training studio? We asked each of our Master Coaches – all of whom have opened & experienced success with their own fitness business – to weigh in on some of the challenges faced and lessons learned.
Bennie Wylie – Founder of The Performance Lab
Bennie Wylie, our first Power Systems Master Coach, currently serves as the Director of Sports Performance for Oklahoma University and an Alpha Warrior Pro Coach. But you might remember Bennie as the winning coach and teammate to Jill May on NBC's 2016 transformation reality series, STRONG. In the Spring of 2016, prior to his time at OU and on STRONG, Bennie opened The Performance Lab, a 35,000 square foot training facility for all levels of competitive and recreational athletes featuring two indoor turf fields, an outdoor workout area, a weight room, a regeneration lab, and nutrition support. Coach Wylie is known for his large-scale group training classes that accommodate 80-100 members at once, even at 5:00 AM!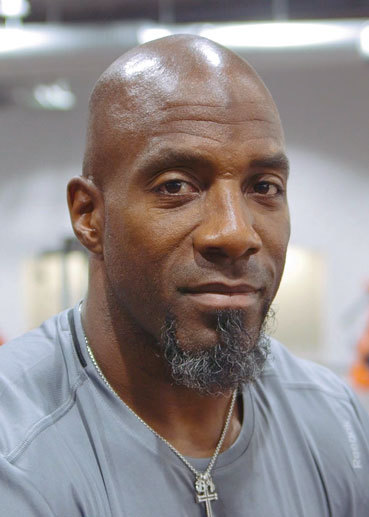 Coach Wylie's BIG THREE considerations prior opening a facility:
Location, Location, Location!
And he's absolutely right. According to data gathered by Dstillery, a New York-based marketing firm, in 2017 the average gym member traveled about 4 miles to get to their gym. Depending on the size of your city, the traffic, and the time of day, the "sweet spot" for gym commuters is 15-20 minutes.
Determine what kind of facility are you going to run, a boutique, performance center, or a full-service gym?
A small boutique or training room could grow into the full-size facility of your dreams, but ultimately the strategic business and growth plan is up to you to decide. The Performance Lab started as 2 indoor fields and within its first year of business was able to add on the dedicated weight room, outdoor training space, and regeneration lab.
If expansion is in your business plan, be sure to keep that in mind when you are shopping existing locations or looking for a space to build your own facility from the ground up.
What kind of equipment will you need?
Personal trainers and fitness enthusiasts turned gym owners can create some of the best equipment wish lists. But what equipment will you actually NEED for a grand opening? Start with the necessities and a few extras to set yourself apart. Then continue to budget for additions and upgrades as your member base and programming options grow.
Julie Johnston – Owner of Camp Rhino
Camp Rhino began as an outdoor boot camp in 2004. Now Camp Rhino has two locations servicing roughly 600 members in Las Vegas, NV. Both feature indoor obstacle course race and ninja warrior obstacles, as well as a variety of fitness classes so that members will "never be bored" – Personal Training, Boot Camps, Beginner On-Ramp, Nutrition Counseling, Ninja Warrior Kids & Ninja Warrior Adults, 6 Week Challenges & the RhinoLife 28 Week Challenge, Physical Therapy Services, Outdoor Classes, and Corporate Fitness Events.
I asked Julie, "what are three things you think someone should know before opening their own facility?" Here is Julie's response, in her own words.
Hire a mentor.
I highly recommend Chris Cooper of Two Brain Business. He has built a system specifically for new gyms that follows the "help first" method. If you focus on helping others while organizing your systems, you will be successful. If you choose not to hire a mentor, there are some great books out there that can help guide you as well such as:
Help First, Two Brain Business by Chris Cooper
Two Brain Business 2.0 by Chris Cooper
From Good to Great by Jim Collins
Pumpkin Plan by Mike Michalowicz
Profit First by Mike Michalowicz

Choose the best staff.
Personally, I won't start a new location until I've found the best staff. Regardless of what position they are applying for, have all potential new hires write out their Perfect Work Day including, what time they wake up, how long they work, what type of would they would do, etc. Don't tell them what positions are available, just start with this exercise.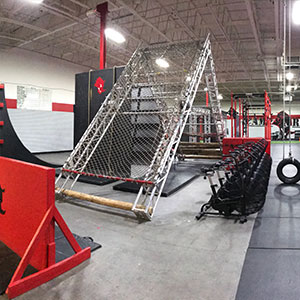 If you tell potential hires you only have front desk or sales positions available – they will answer how they think you want them to answer to be able to score a job in a gym. This will prevent you from hiring and training great staff members in sales or operations, only to find out their passion lies in fitness.
Bottom line, if your employees are not in roles they absolutely love, your business is going to suffer, and your staff will not be happy. This exercise is as much about their happiness as it is about the success of your gym.
Do not discount your rates at the beginning to get clients in the door.
You know what you need to charge in order to keep your doors open – if you don't, you must find out. Do not offer Groupons or other discounts at the beginning. This cripples your ability to take care of your clients because you end up flooded with members, but you aren't making enough money to give those members the attention and help they need. This is how your facility ends up with negative reviews.
If you must offer a Groupon or discount, do a single-day workshop or an offering that is not your normal membership and personal training prices.
Also, don't offer 6 Week Challenges that use 'bait and switch' tactics. For example, the challenge is 'free' but when they get more information they find out they have to make a deposit, or lose a certain amount of weight to get it back, etc. Feel free to check out my 6 Week Challenge on www.camprhino.com – this is my service to the community and it has been amazing for attracting and attaining new clients.
PJ Stahl – Owner of Lock Box LA
Lock Box is a 7,500 square foot facility that has been servicing the Los Angeles area since July 2014. Lock Box LA is known for their educated coaching staff lead by experienced head coach, 20 year fit pro veteran, and owner, PJ Stahl. Lock Box services over 200 workouts per week in a variety of sessions from one-on-one and group training classes including Cross Training, Roc Steady by Project Steel™, OCR Boot Camp, Olympic Lifting, and Nutrition Coaching.
Here are PJ's three pieces of advice to an aspiring fitness facility owner/operator: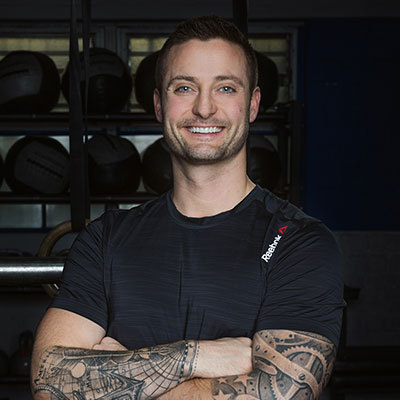 I wish I would have spoken to a fitness business owner before I opened my first facility. It's best to hear from someone that's already been through it, because they know exactly what they would have done differently to make their business more successful. So, what are my top recommendations for someone opening a facility?
First, I would recommend creating funnels or verticals within your business that specifically target your non-peak hours. If you think about it, you are paying for a facility during every second of every day. The 
hours that you are open are the hours that you can make money. So, during your "slow times", non-class times or low periods for personal training or open gym strategically create revenue streams that can increase profit during these times.
I recommend promoting these options:
"Happy Hour" pricing for open gym training, personal training and small group training
Target stay at home moms and dads or people that work from home with mid-morning or mid-afternoon private or small group training
"Happy Hour" rental rates for people that want to rent a room or your entire facility mid-day for events and/or shoots.
My second recommendation would be to create an exact digital replica of your facility with all walls, offices, restrooms, and equipment placement exactly where it will be in your new space. You want to be sure that the space and flow of the facility will actually work. The worst thing that could happen is to over or under purchase equipment, or purchase something that doesn't fit in the space you have. Then, you would be backtracking by trying to adjust your layout and/or have to place a new order to correct your mistake. The creating of this initial rendering can be time consuming but is well worth it and it can save you time and money if done correctly the first time.
My third recommendation is to create a marketing budget and plan before you open. Then, no matter what, do not take money from your marketing budget no matter how badly you think you need it at the beginning. People, including myself, underestimate the power of marketing and the need for it. The consistency of brand, visual awareness, and strategic marketing tools to interact with current and new customers is the foundation of your business at the start and contributes to its continuous growth and overall success. I recommend starting with a marketing plan that launches 3 months before your facility opens. Then, have a continuous marketing plan for each month that strategically aligns with your current business initiatives and/or events.
Yancy Culp – Owner of yancycamp.com
Maybe opening your own training studio or gym isn't quite what you had in mind. Perhaps you want to start your own online training business, for individuals or groups. Power Systems Master Coach Yancy Culp began his online Obstacle Course Race Training & Coaching business in 2015. Through yancycamp.com, Yancy not only coaches his elite OCR competitive athletes, but he also allows new and seasoned OCR enthusiasts to gain access to the same pro level coaching. Yancy also provides beginner workouts for those prepping for their first race and intermediate programming for those who want to improve their OCR skills.
In Yancy's words, here are a few things to consider before starting your online personal training/coaching business:
Will you be managing your website, or will you have someone managing it for you? No matter how much you know about website creation and management, this is a question you need to ensure you have a clear answer to before you begin operation. If you want to provide a well-rounded service that's inviting and effective to your future clients – your website, it's functionality, and offerings will be an area of your business that will require consistent attention to detail.
Will you provide a recurring charge service or a training package type service? If you love coaching but are not a fan of managing the financial side of your business, a recurring charge structure works best.
At YancyCamp.com, I have 600+ clients in 18 countries and when I started it was a challenge knowing I wouldn't have the opportunity to meet most of my clients in person. There is simply no way to completely duplicate the type of coaching experience you can provide in person. In my case, when the majority of your coaching experience is personal training, large group training, and everything in between, it's definitely a unique challenge to shift much of your focus to providing for your clients through your written workouts, exercise videos, blogging, and closed social media groups. If you're truly passionate about fitness coaching, it's absolutely doable though and it allows you to greatly broaden your reach.
Bonus – spend quality time structuring your program to ensure you're able to provide a convenient and effective product while also keeping your clients safe. Before I launched, I decided I would shy away from prescribing complex lifts. Like a bar snatch or clean & jerk for example. Personally, I feel an online training program isn't the right avenue to prescribe high risk movements.
If you are starting down the path of opening your own training space, or even just thinking about it, these are some great points to consider provided by passionate fitness professionals – just like you – that have been there, done that, and experienced success.
One final piece of advice. Whether you are a personal trainer, a business owner, or a fit-repreneur, find a mentor and seek out every opportunity to network with like-minded pros. Take this insight from our Master Coaches as a place to start however, continue to seek out local or regional fitness trailblazers who have achieved the level of success that you are hoping to achieve. Some might hesitate to share all of their trade secrets, but others are happy to offer advice and mentorship. Keep searching and the true leaders will emerge.