Everywhere you look, from the workout floor to the grocery store, you will find someone proudly sporting their finisher shirt. It seems nearly everyone has been there, got the t-shirt, and the medal or headband to prove it.
Is your facility prepared to embrace the global phenomenon of Obstacle Course Racing?
Now is the time to prep your facility, staff, and members to join the OCR movement in 2018. With three months left in the year, you still have time to strategize the best course of action to equip your facility and your programming with OCR specific training.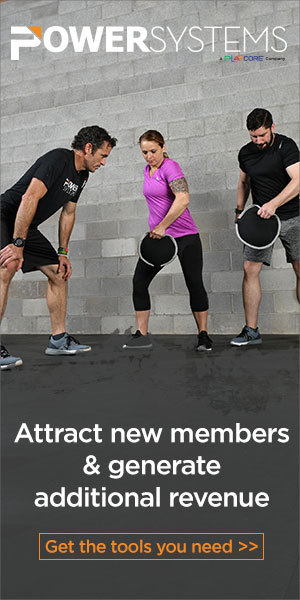 Why do you need OCR training in your facility? Tens of thousands of people are participating in these events nearly every weekend all over the world. Obstacle course racing not only ignites new motivation within seasoned fitness enthusiasts, but also provides an intriguing challenge that is effectively mobilizing the sedentary population. Over the past 7-10 years, OCR has infused the sport of fitness with millions of new athletes at every level of fitness.
At Power Systems, we are extremely honored to have Elite OCR Coach and Athlete, Yancy Culp, as one of our Master Coaches. We have been working Yancy over the past few months to provide the fitness community, from enthusiasts to trainers to facility owners, with everything there is to know about the sport of OCR and how to best to train for these events.
How can your facility cater to the OCR enthusiasts in your community? Connect with this dynamic group of people by providing equipment and programming that will help new and experienced racers out on the course.
Trainers can make slight modifications to exercises with traditional equipment to improve train specific skill sets such as grip strength and endurance. Check out our YouTube page for a demo video of Master Coach Yancy Culp putting this into practice.
Add a few versatile, functional training tools that lend themselves to OCR specific training such as PowerWave, Core Hammer, the Vault box, and the 2-in-1 Flip & Plyo. We have even put together several our most popular OCR specific training equipment into kits based on number of participants and square footage to make it easy to get the right quantities of everything you need.
Offer an OCR-specific training workshop to generate interest and follow up with an offer to join a fee-based 30, 60, or 90-day small group training program that ends with the group conquering an Obstacle Course Race near you.
There is still plenty of time to plan an effective OCR programming launch at your facility. Take this information, scale it to your facility, and map out a plan to use the Obstacle Course Race phenomenon to grow your member base and your SGT participation in 2018.