Hello Power People! My name is Elisabeth Fouts. I am so excited to be here at Power Systems as the Education and Trade Show Coordinator! You might be wondering,
"So who's this girl and why is she so excited?"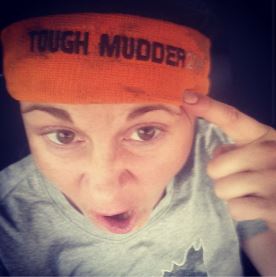 Well, read on and I'll do my best to entertain you as I tell you a little bit about myself (Side note – Have you ever tried writing about yourself? It can be a little awkward.)
I have been a fairly dynamic professional in the fitness industry for about 10 years now. Upon graduation from the University of Tennessee, Knoxville (GO VOLS!) with a Bachelor's Degree in Exercise Science, I started as a personal trainer and group fitness instructor with a local gym. If you would have told me when I was 12 years old that I was going to grow up and work in the fitness industry… as a trainer… for a living… I would have laughed at you. I was the laziest kid ever. I didn't play sports unless someone made me. But at 16 years old, I started Kickboxing, lost 40lbs, and got really excited about working out. Apparently, my passion for fitness and helping others didn't go unnoticed because I was blessed to go on to serve in the health club industry as a Fitness Manager at a single club and later at the regional level.
In that regard, I have been a Power Systems customer for a long time (and still am). As a Regional Fitness Manager, I was fortunate to be a part of a couple of Grand Openings as our local chain expanded. That was A LOT of Stability Balls and BOSUs to blow up – let me tell you!
But I never stopped personal training and teaching group fitness.  That's where the dynamic part comes in. Yup!  I could sell a membership, train a client, teach a group X class, check the pool chemicals, plan a sales training topic, and teach a continuing education workshop for the training staff – sometimes all in one day!
During that time, I also started collecting Group Fitness Certifications. I taught freestyle classes at the beginning, but began teaching pre-choreographed group fitness programming in 2009. For those of you who are group fitness buffs, I have experience instructing both BTS (now MOSSA) and Les Mills programs. Don't ask me which one I like better because I love them both! At night and on the weekends, I am actively teaching three Les Mills programs – BODY PUMP, BODY COMBAT, & BODY STEP ATHLETIC.
As a new member of the Power Systems team, I plan to bring all the same energy and dynamic! I am looking forward to bringing my experience in both the sales & service side of the health club industry to the table. When I'm not doing my thing here or in a group fitness class, you will find me watching Tennessee Volunteers or Dallas Cowboys football, training for or participating in an Obstacle Course race, or soaking up the sun outside any way I can!