Strength training exercises make up a major portion of some of your most popular group classes. Personal trainers also use weight training as a key component when designing their clients' programs. It is imperative that your facility has the right quantity of strength training equipment to keep up with the demand both in the studio and on the workout floor.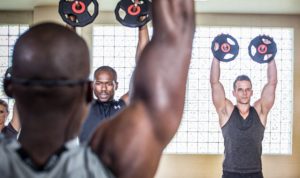 Strength training classics such as weighted bars, dumbbells, and resistance bands have been catering to the creativity of your trainers and instructors for years. But even the most popular favorites need an update from time to time, and that's why Power Systems added a new version of an essential group training piece – the CardioBarbell Pump Set.
This cardio bar and plate set will not only meet the high-volume strength training demands of your entire facility, it will also enhance the strength training experience for your members and staff.
Let's take a closer look at the major difference maker featured in the new CardioBarbell Pump Set – the plate design: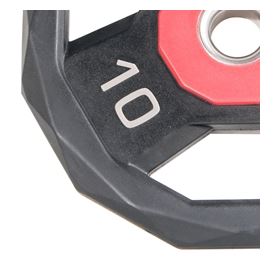 Beveled edge – Keeps the bar in place on the floor when not in use
Ergonomically designed grip locations – Provides grip for use as free weights off the bar
Urethane construction – Highest quality for a sleek look and feel
Stainless steel inner ring – Plates slide on and off with ease for quick exercise transitions
These plates were designed to maximize functionality for classes and training sessions. Paired with a powder-coated steel bar and spring collars – this set will enhance your member experience as well as your overall studio appearance.