Since 1986, Power Systems has been innovating and improving our fitness products to help you keep your facility up to date and provide your members with the best equipment on the market. In 2019 we continued our mission by updating the look and modernizing the features and function of our most iconic products, as well as developed 4 unique lines of storage to keep your training spaces organized. We know that open, organized training spaces filled with a cohesive selection of fitness accessories makes a brand statement both you and your members can be proud of, and it all starts with the planning process.
When you begin to plan your next training room or equipment refresh, you can count on Power Systems to be your trusted partner from start to finish. Take advantage of our free facility design services and watch the design concept of your space come to life. Our team can also assist you with project phasing and financing to help manage budget and cash flow over the course of a grand opening, renovation, or equipment refresh. No matter the size or scope of your design or renovation project, we are here to help you maximize your investment and your square footage.
Recently, Power Systems helped a customer turn 2500 square feet of space into a functional training studio perfect for small & large group training accommodating up to 27 members. The number one challenge was keeping the equipment off the floor and taking up as little space as possible to maximize the flow and function of classes. By leveraging our facility design services, and the Pinnacle Storage Line, our team of equipment experts were able to deliver a solution that beautifully organizes and displays a wide selection of functional training accessories in under 100 square feet of floor space. Not only that, but with the Pinnacle Storage Line, it becomes integrated into the programming, with anchors for suspension training, wall ball targets, training rope attachments, and more. Read more about this in our full case study available here.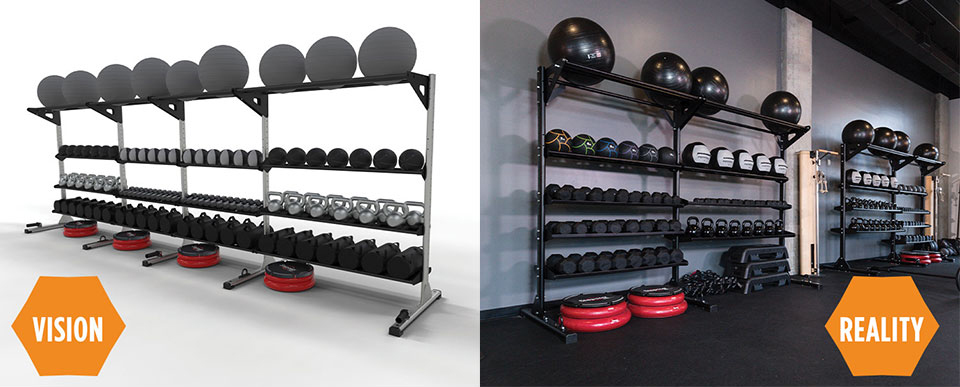 In addition to the Pinnacle Storage Line, Power Systems offers three additional storage lines to keep your facility organized and meet the needs of your training spaces and programming.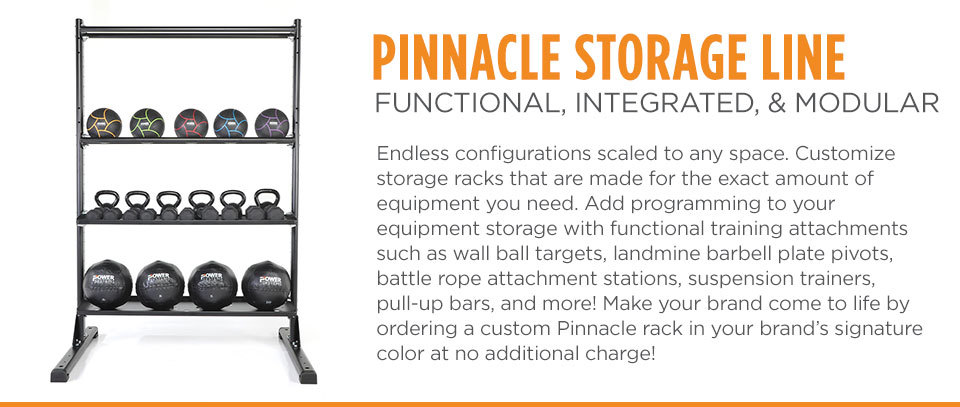 Denali Storage Line – Premium design and hardworking storage built to organize and present equipment flawlessly. Ideal for any training space, the Denali Storage Line provides a polished look while storing heavy loads.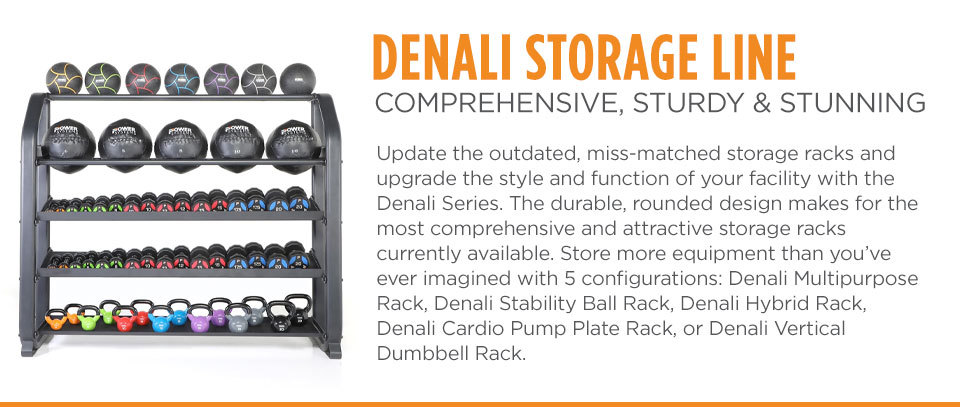 Apex Series – Secure, mobile fitness accessory storage. Secure items inside for protected and ventilated storage, then roll and display equipment for programs held inside, outside, and all around your facility.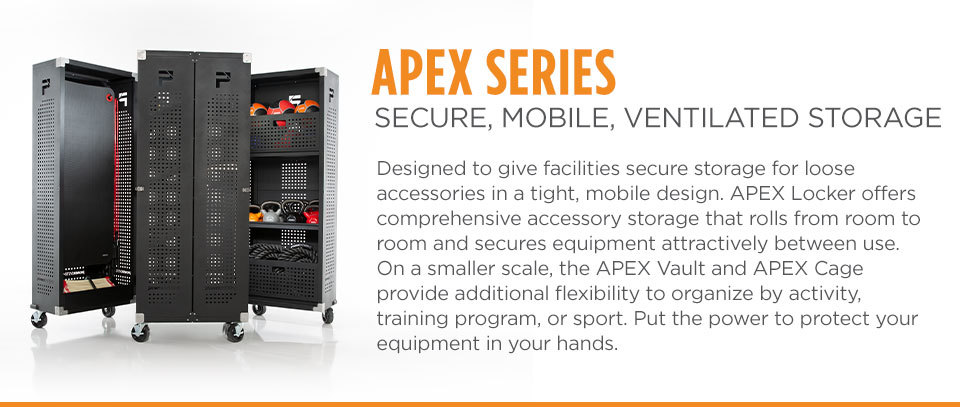 Granite Series – Hard core storage for tough training spaces. The Granite Series from Power Systems provides a durable, low profile equipment storage for heavy loads. Great for strength training spaces.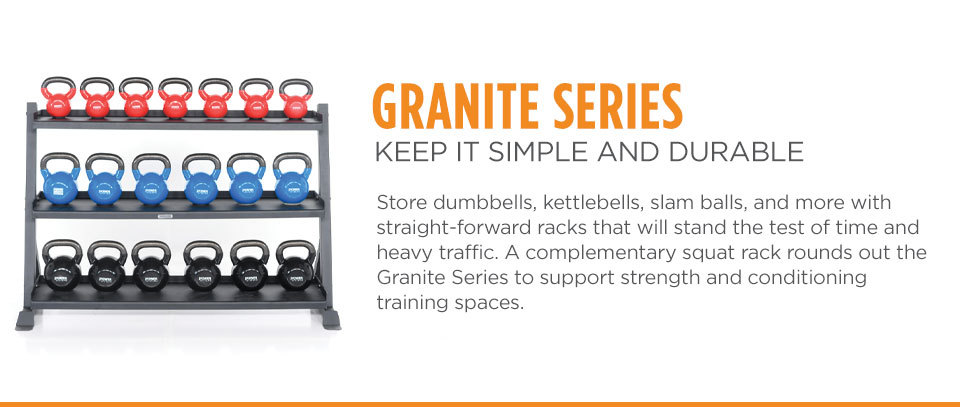 For 33 years Power Systems has supported the fitness industry by offering the most extensive line of equipment, accessories, and resources. Today we are proud to provide you with a full-service catalog, including facility design services, flooring, quality fitness accessories, commercial cardio and strength equipment and more – all in a single order. Our goal is to make ordering equipment for your facility straightforward, comprehensive, and simple.
Whether your facility is looking to update the functional training zone, the groupX studio, or the fitness floor, count on Power Systems help you build a game plan that will set your team up for success. For more information about our new services and products, visit powersystems.com/facilitydesign or powersystems.com/gymstorage.